Dark Clear Skies for all your needs
SKU:PLLMORVLP
Regular price
Sale price
$71.00
Unit price
per
Sale
Sold out
Dovetail Clamp Vixen+Losmandy PLUS
The dovetail clamps provide the connection to telescopes support plates and are useful to create support instruments like side-by-side plates (to support two telescopes in parallel on the same mount) or to allow the precise positioning of the guide rings (to adjust precisely the weight balance).
Our dovetail clamps, unlike the common ones, offer simultaneously the attack for Vixen and Losmandy plates. In this way you will be free to install the plates you want and you do not need to change them if they will replace your telescope support plates!
The Dovetail Clamp Vixen+Losmandy PLUS is part of our system PLUS (Prima Luce Universal System) which includes a large variety of support rings, plates, guide rings and dovetail clamps to offer you the maximum freedom to build your mechanical system of support, depending on the application that you want to achieve. Indeed, all the PLUS elements have threaded holes, holes and slots suitable for connecting elements, always with maximum rigidity and comfort.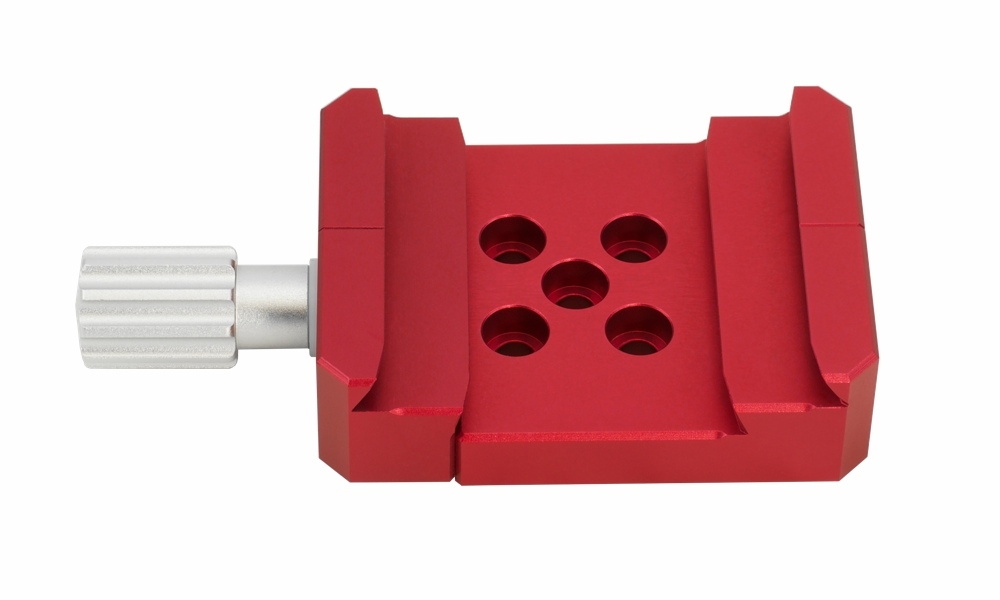 For this application, we designed many elements, including the dovetail Clamp Vixen+Losmandy PLUS. Each component of the PLUS system is made of aluminum blocks that are high precision CNC machined. The aluminum is then sandblasted to achieve a very smooth surface finish and is anodized (hard anodizing) to increase the hardness of the material and protect it from oxidation.
Thanks to the particular design, the Dovetail Clamp Vixen+Losmandy PLUS can be:
Installed (2 dovetail clamps) on any of our PLUS plates to achieve a side-by-side plate (which allows you to install two telescopes in parallel on the same mount). Thanks to the presence of all necessary threaded holes, you can create side-by-side plates either with Vixen or Losmandy connection plate for different mounts.

installed over a Vixen or Losmandy plate positioned above the telescope support ring: if you install a Vixen or Losmandy PLUS plate above the support rings of your telescope, you can scroll through these dovetail clamps (with the guide rings screwed on) in perfect position to properly balance the weight of the guide telescope.
If you have other brands mechanical accessories, you can still use all the elements of the PLUS system. Indeed we have provided a series of central slots that allow, for example, to fix on these dovetail clamps on plates or rings through a screw.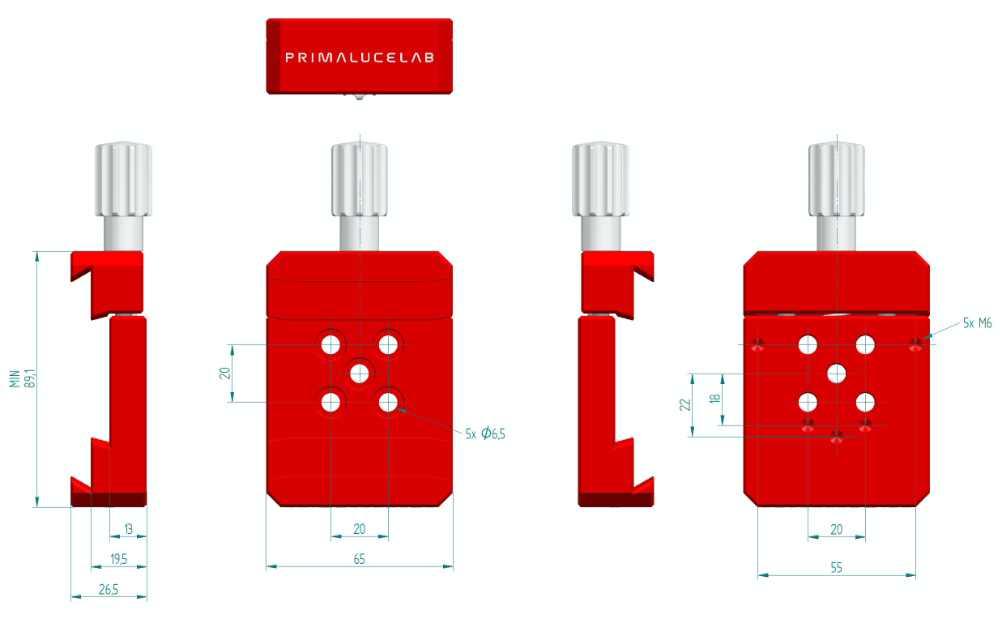 Share
View full details