Support model: Ares series.
Filter size: 2″ filter is required
Material:Aluminum 6061-T6
Extention Length: 21mm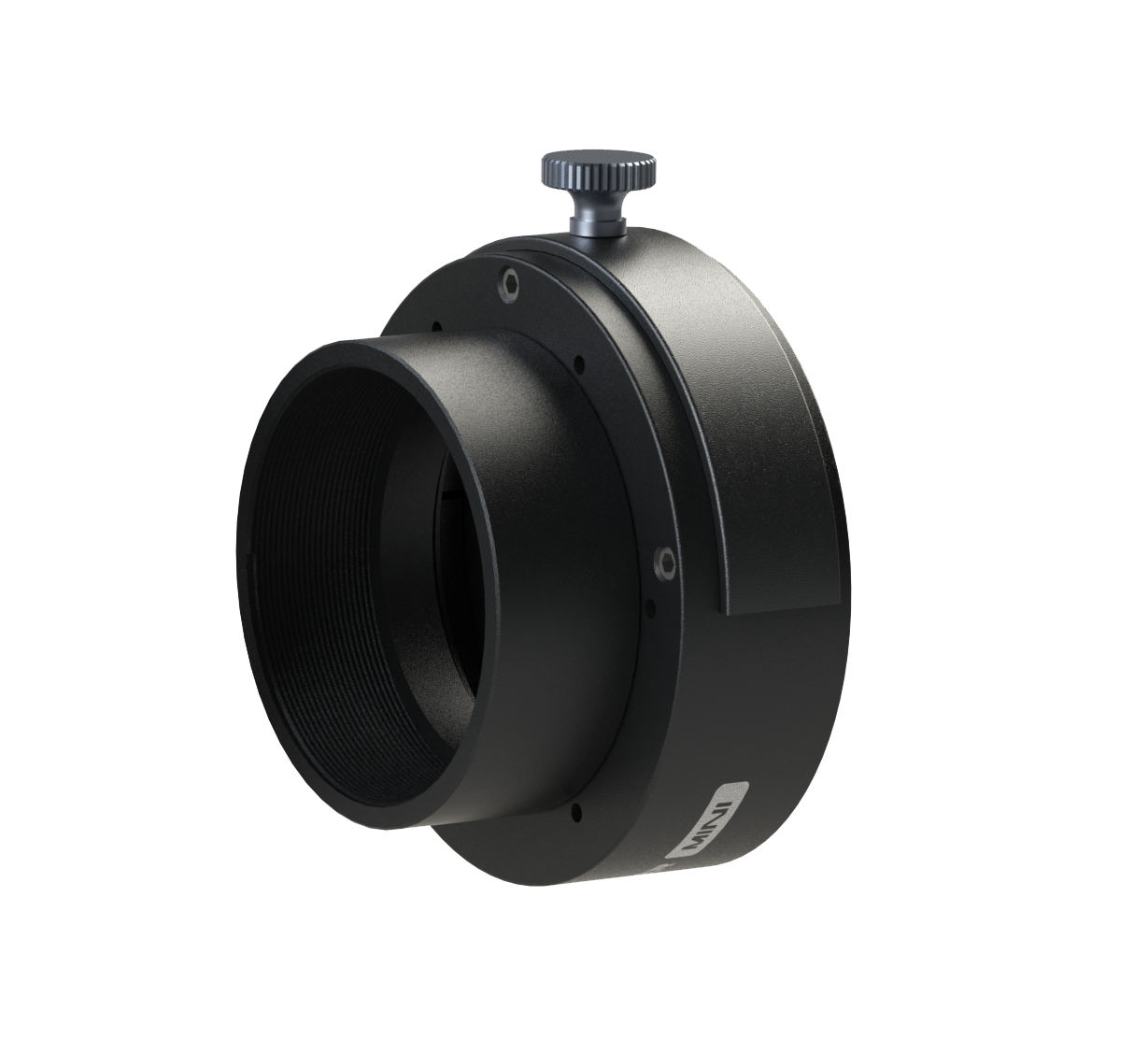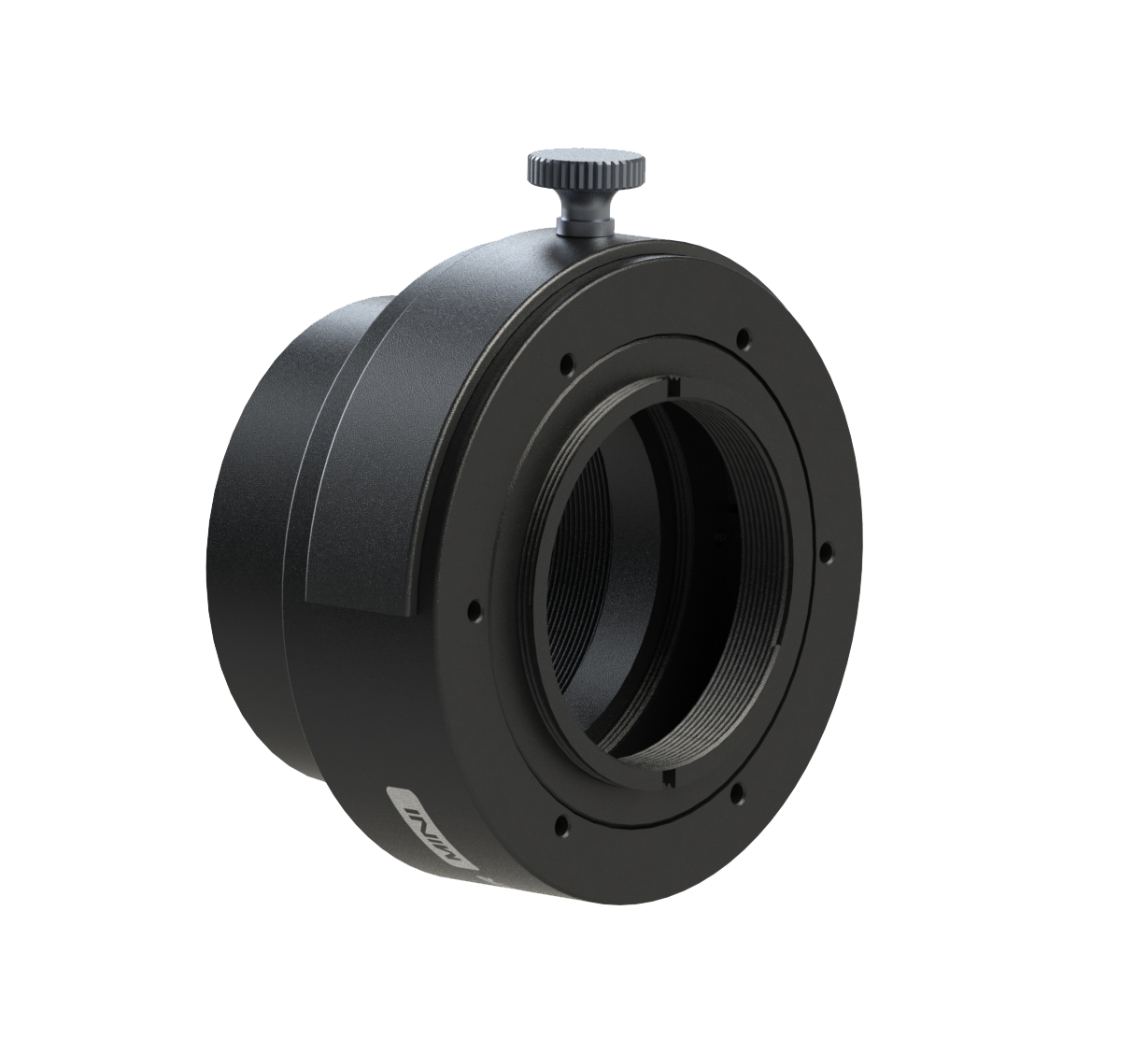 Stable Lock
Filter Drawer MINI using metal bead screw to lock the drawer, 3 point lock can make sure the drawer is very stable in imaging.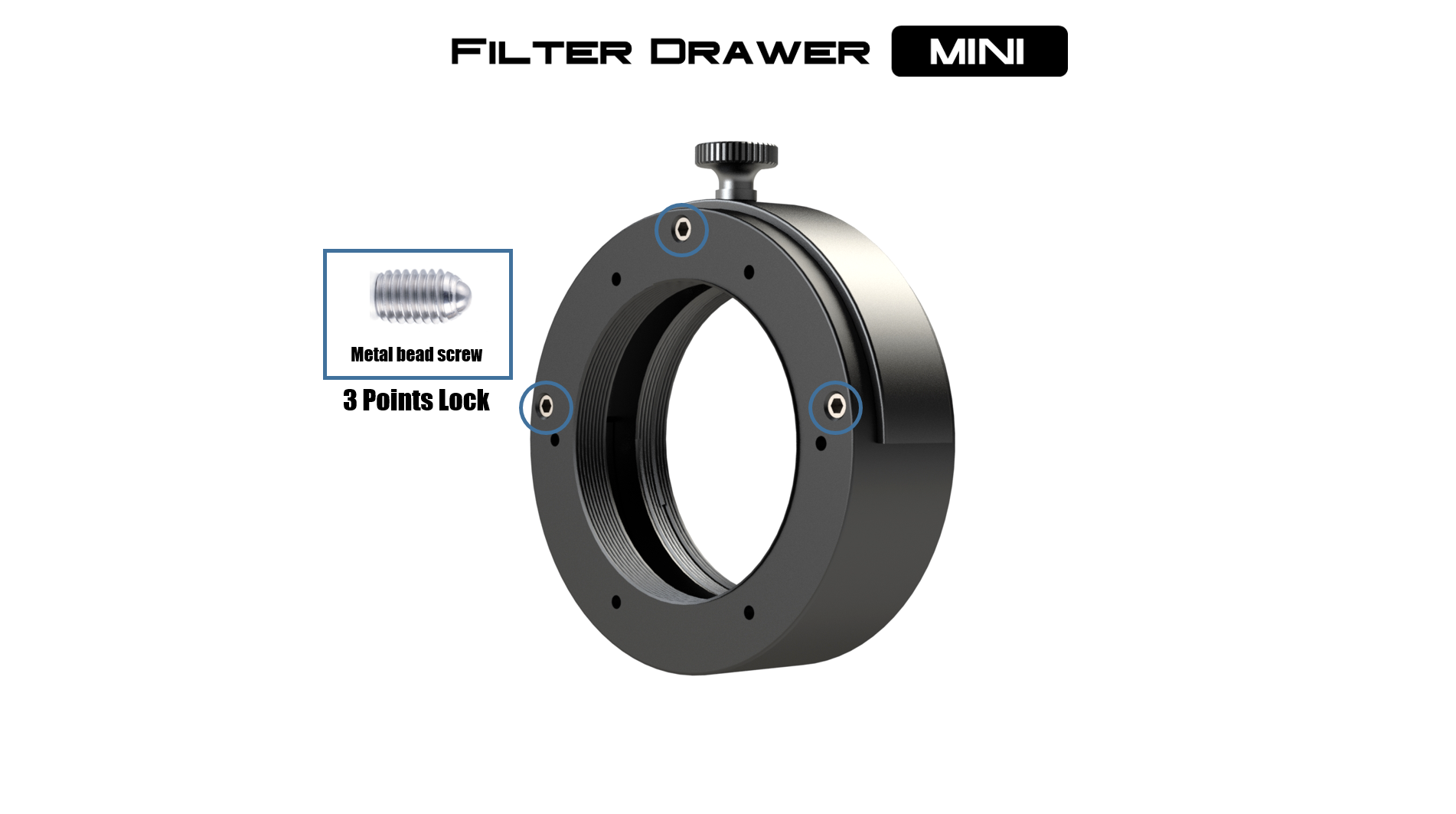 Support filters
We know most users choose 2″ filter for drawers, even the camera only has 1″ format. But 2″ filters usually more expensive. So we provide 2 different drawer, 2″ and 1.25″.
2″ drawer has M48*0.75 female thread, can hold a 2″ filter in it.
1.25″ drawer has M28.5*0.6 female thread, can hold a 1.25″ filter in it.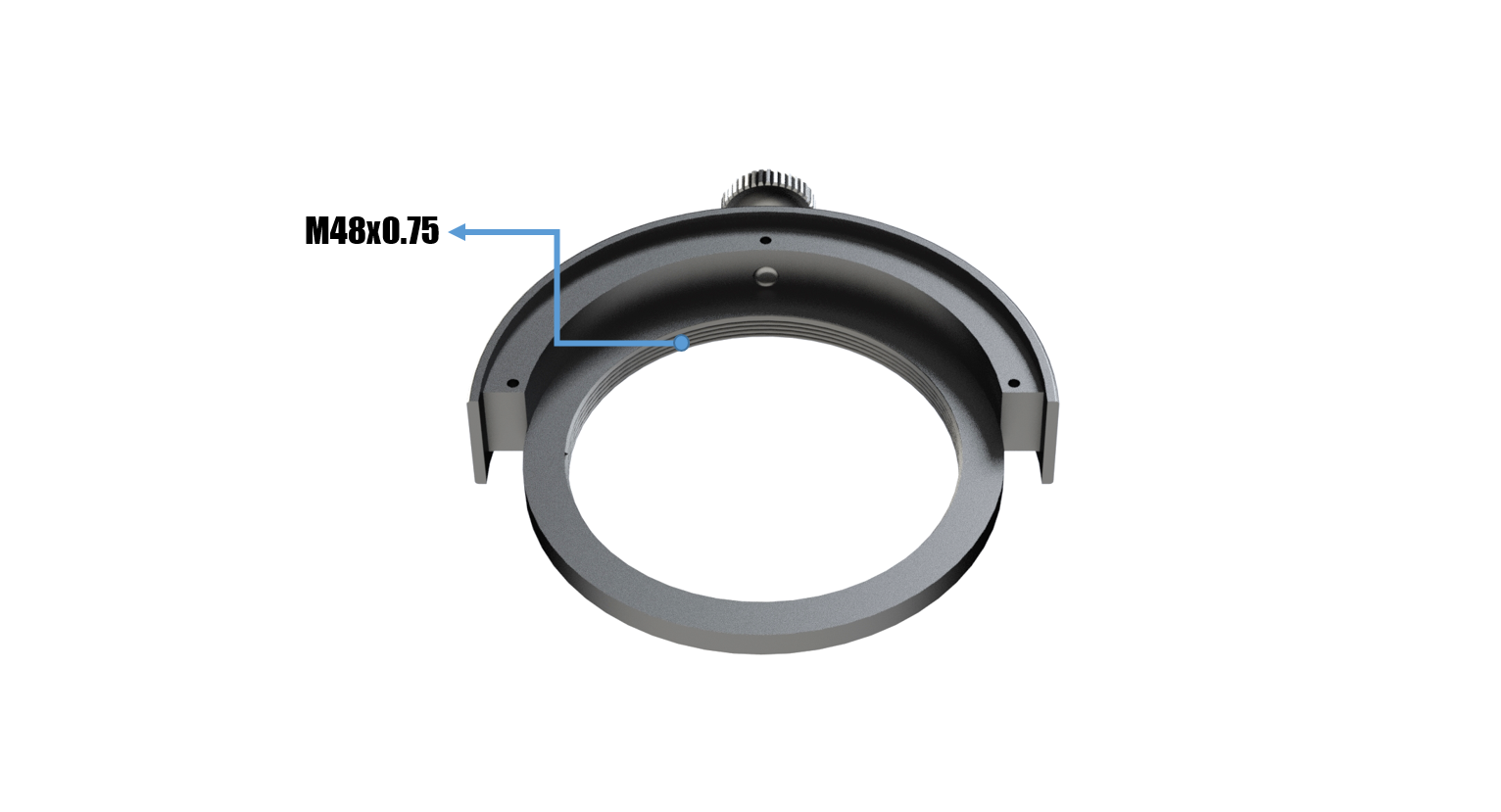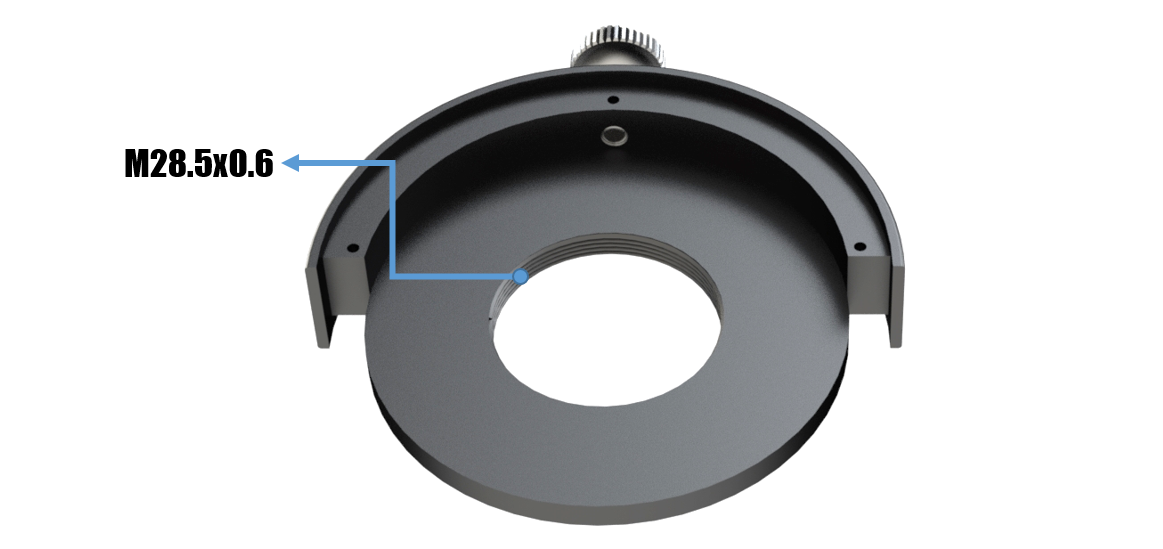 Setup with M2.5 screws
On both side of the Filter Drawer MINI, has 6 M2.5 screws holes. Screw holes on telescope side used to connect the FHD-OAG MINI, Screw holes on camera side used to connect cooled cameras.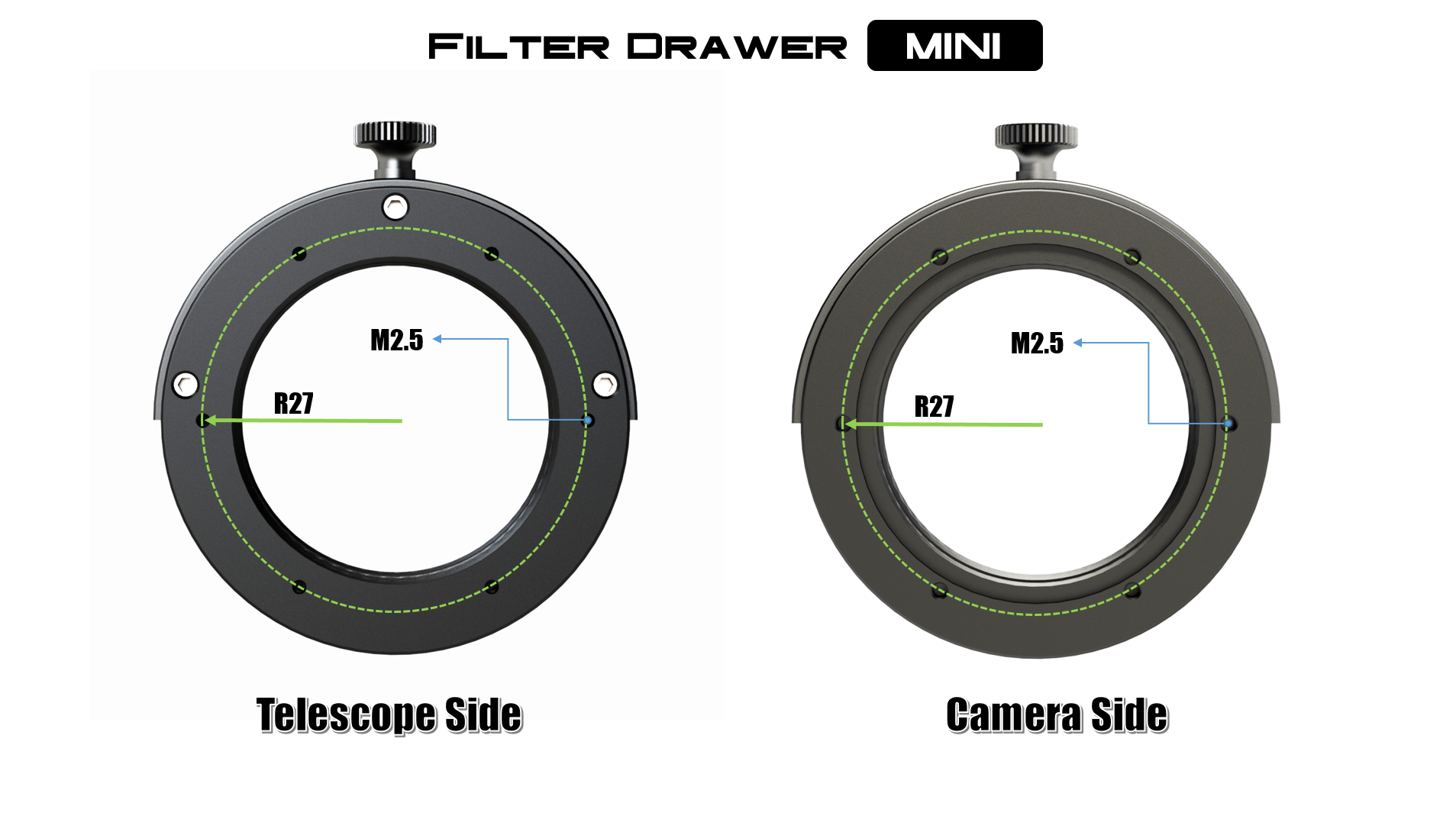 Setup with threads
Filter Drawer MINI also support threads connection, this will extend the using range of it.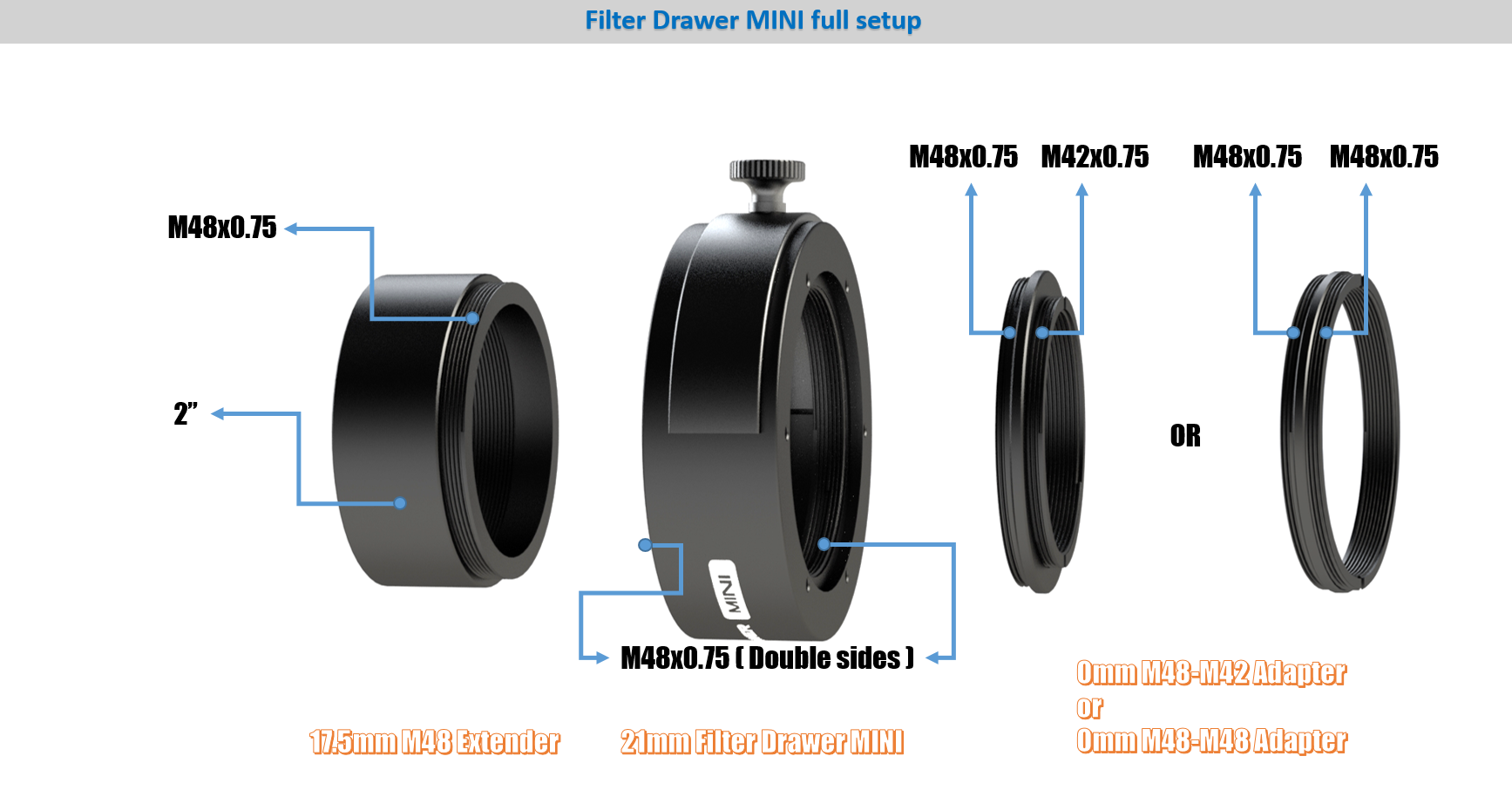 Package List