Player One
SKU:OAG-MINI
Regular price
Sale price
$258.00
Unit price
per
Sale
Sold out
FHD-OAG MINI: Off-Axis Guider for Planetary Cameras
Elevate your planetary astrophotography with the FHD-OAG MINI. This compact off-axis guider is designed to support models from the Ares series and planetary cameras. Crafted from durable Aluminum 6061-T6 material, it ensures reliability and durability.
Key Features:
No Vignetting Design: The FHD-OAG MINI features an 8*14mm prism that provides a close-to-16:9 format, eliminating vignetting on the Xena-M camera. With its low prism height of 8mm, it stays closer to the light path center, enabling better light acceptance.
Seamlessly connect the FHD-OAG MINI to your imaging system and experience improved guiding accuracy for capturing stunning planetary images.
Package includes:
FHD-OAG MINI Off-Axis Guider
Mechanical Drawing
Unlock the full potential of your planetary astrophotography. Order the FHD-OAG MINI now from Dark Clear Skies and capture incredible details of celestial objects.

Product description: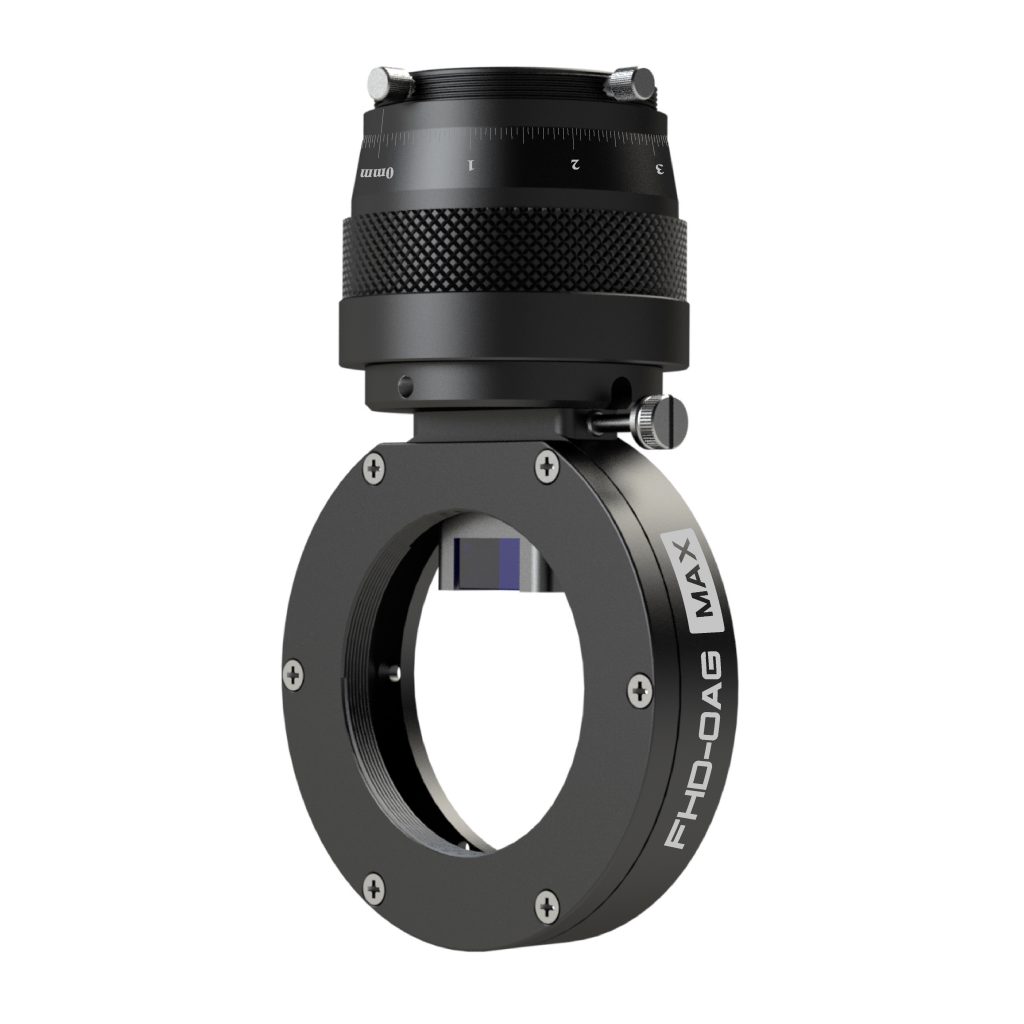 FHD-OAG MAX
Support model: Poseidon series, Zeus series, Artemis series.
Material:Aluminum 6061-T6
Extention Length: 17.5mm
FHD-OAG parts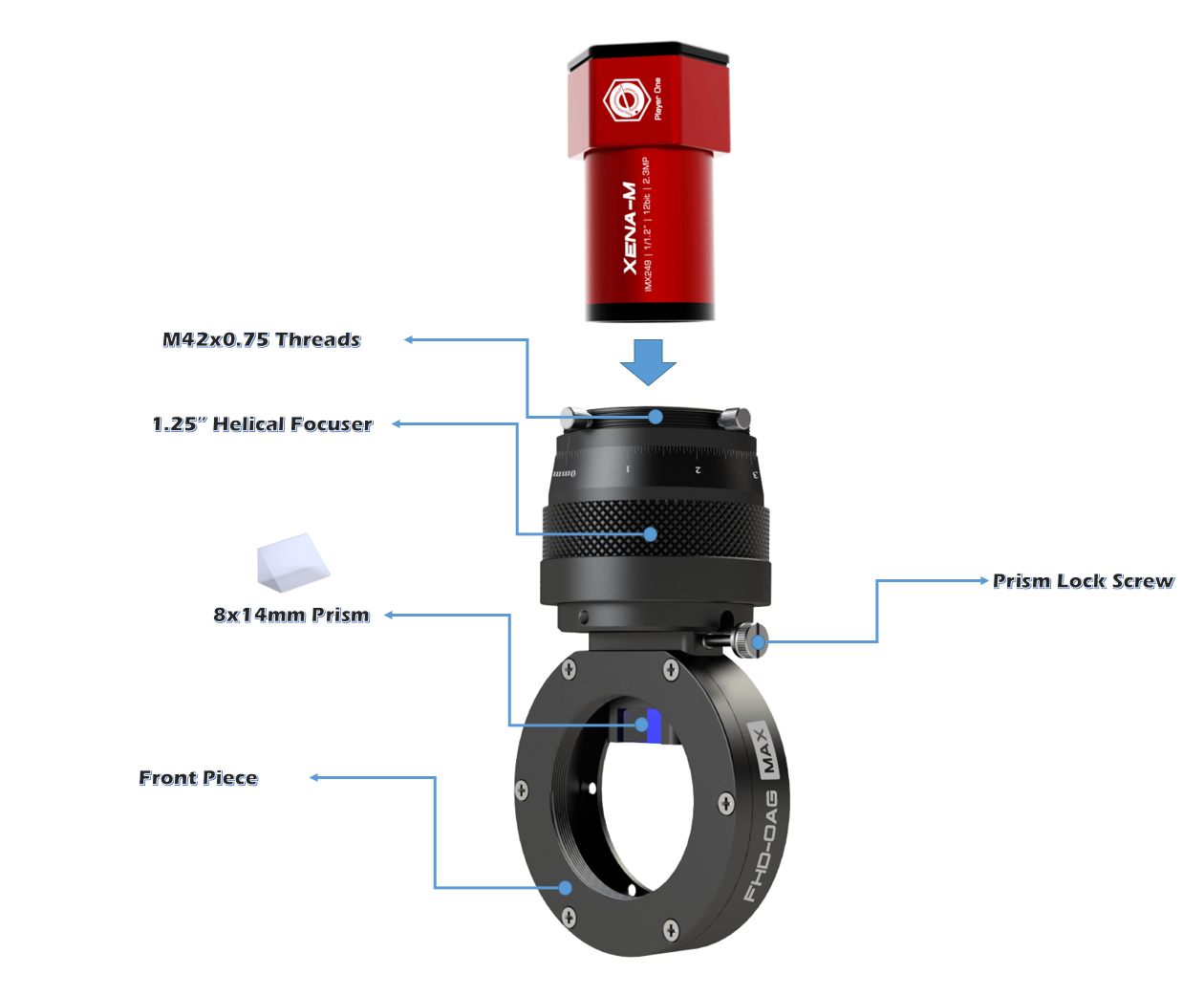 No Vignetting Design
FHD-OAG use 8*14mm prism, it is close to 16:9 format. It can give no vignetting result on Xena-M camera, and because the prism height is only 8mm, the prism could closer to light path center and accept more lights.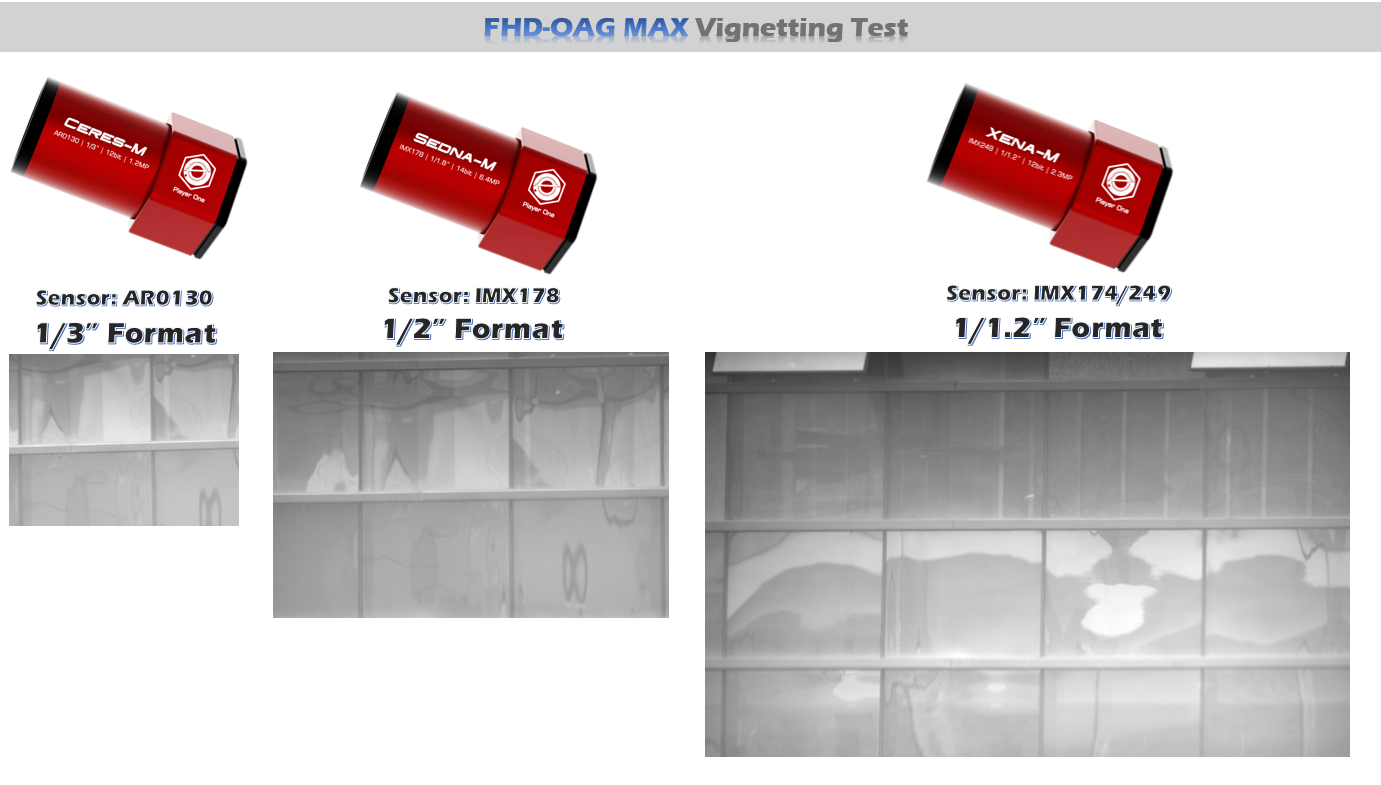 Connection
Mechanical Drawing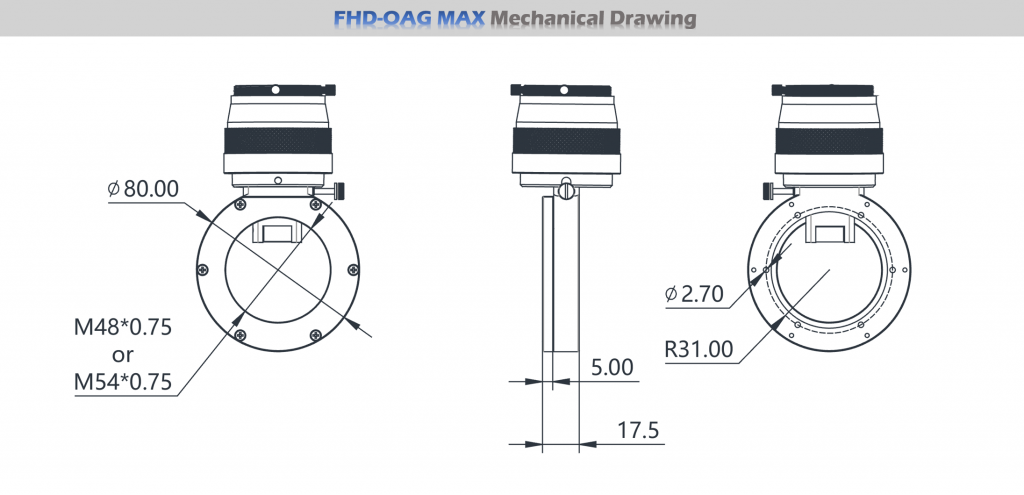 Package List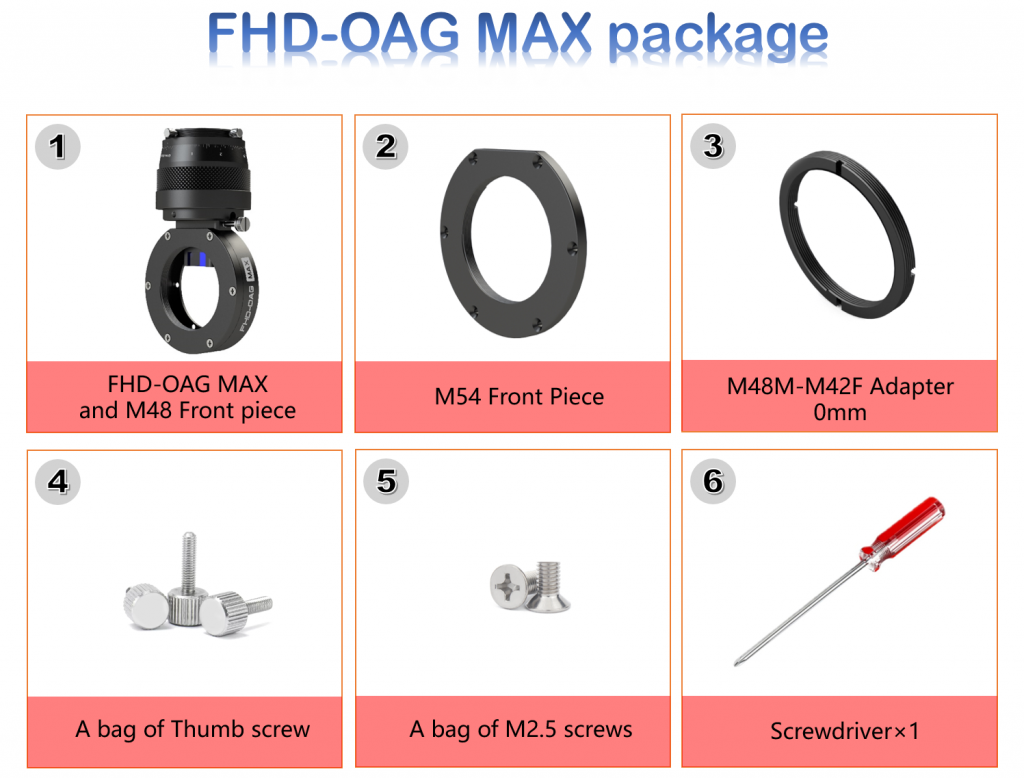 Share
View full details