Player One
SKU:12V-POWER-SUPPLY
Regular price
Sale price
$33.00
Unit price
per
Sale
Sold out
High Quality 12V 5A Power Supply (DC5.5 x 2.1mm)
Channel Well
Ensure reliable power for your cooled cameras and ACS with the High-Quality 12V 5A Power Supply. This power supply unit offers a stable and efficient power source to meet the demanding requirements of your astrophotography equipment.
Key Features:
Compatibility: The power supply is designed to provide power for cooled cameras and ACS, offering versatile support for various astrophotography setups.
Multiple Standard Options: Choose from four different standards to match the power supply with your country`s standard, ensuring seamless compatibility and safe usage.
Robust Construction: Crafted with high-quality materials, this power supply is built to last, delivering reliable performance and long-term durability.
Efficient Power Delivery: With its 12V output and 5A current capacity, the power supply ensures a stable and consistent power flow, preventing interruptions during critical imaging sessions.
Power your astrophotography equipment with confidence using the High-Quality 12V 5A Power Supply. Choose the compatible standard for your country and enjoy uninterrupted power supply for your imaging needs. Order now from Dark Clear Skies.
High Quality 12V 5A Power Supply (DC5.5 x 2.1mm)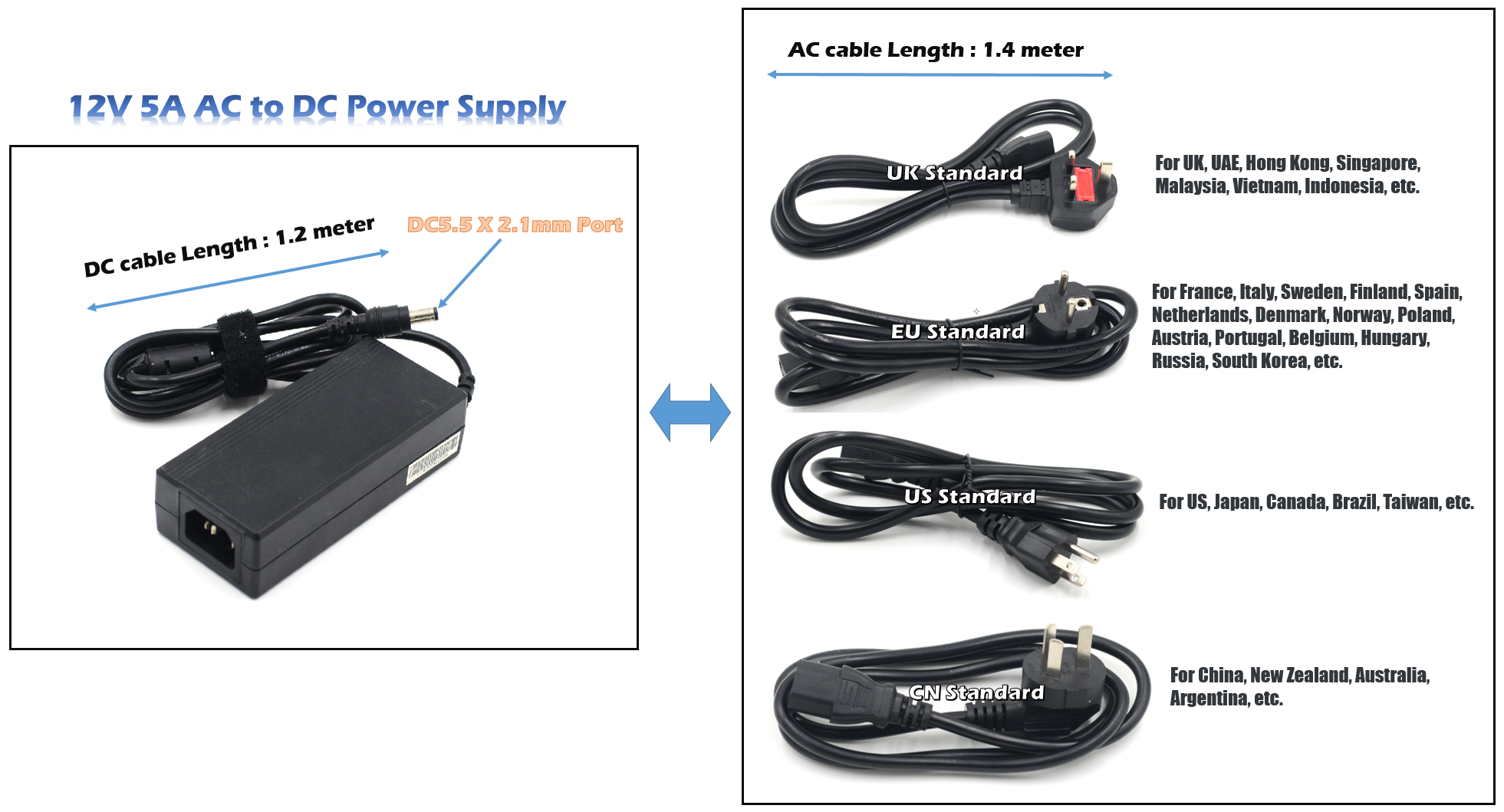 Share
View full details