Player One
SKU:
Regular price
$460.00
Sale price
$413.00
Unit price
per
Sale
Sold out
Player One Phoenix Filter Wheel 7x50MM - High-Precision Astrophotography Accessory
Description:
Introducing the Player One Phoenix Filter Wheel 7x50MM, an essential tool for astrophotography enthusiasts seeking ultimate precision and convenience. This advanced filter wheel is designed to seamlessly integrate with the Poseidon series, Zeus series, and Artemis series of telescopes.
Crafted with high-quality aluminium 6061-T6 material, this filter wheel ensures durability and longevity, with M54*0.75 body threads on both sides for easy attachment to your telescope setup. The 50mm unmounted filter size requirement allows you to explore a wide range of filter options for your astrophotography needs.
Hall Sensing Technology
One of the standout features of the Phoenix Filter Wheel is its innovative Hall Sensing Technology. Unlike traditional infrared sensor scanning positioning holes, this cutting-edge technology utilizes a magnet on the filter plate. The Hall sensor precisely detects the centre of the magnet, providing unparalleled positioning accuracy. Say goodbye to limitations imposed by the size of positioning holes and enjoy a new level of accuracy for your astrophotography endeavours.
Hybrid Stepping Motor
Experience seamless transitions between filters thanks to the super-thin hybrid stepping motor integrated into the Phoenix Filter Wheel. This motor ensures exceptionally smooth rotations and virtually eliminates vibrations during filter changes. Capture stunning celestial objects with confidence, knowing that the filter wheel`s motor delivers optimal performance.
Type-C Data Port
Enhancing convenience further, the Phoenix Filter Wheel features a Type-C data port. By utilizing the USB Type-C interface, the thickness of the device is reduced, allowing for a sleek and streamlined design. Enjoy a hassle-free user experience without compromising on functionality.
Support Filters
Designed with compatibility in mind, the Phoenix Wheel 7x50mm supports 50mm unmounted filters. With a generous clear path diameter of 49mm, this filter wheel minimizes vigneting when used with full-frame cameras, ensuring your astrophotography results are breathtakingly immersive.



Product description:
Phoenix Filter Wheel 7x50MM
Support model: Poseidon series, Zeus series, Artemis series.
Body Threads: M54*0.75 on both sides
Filter size: 50mm unmounted filter is required
Material Aluminium 6061-T6
Optical Length: 20mm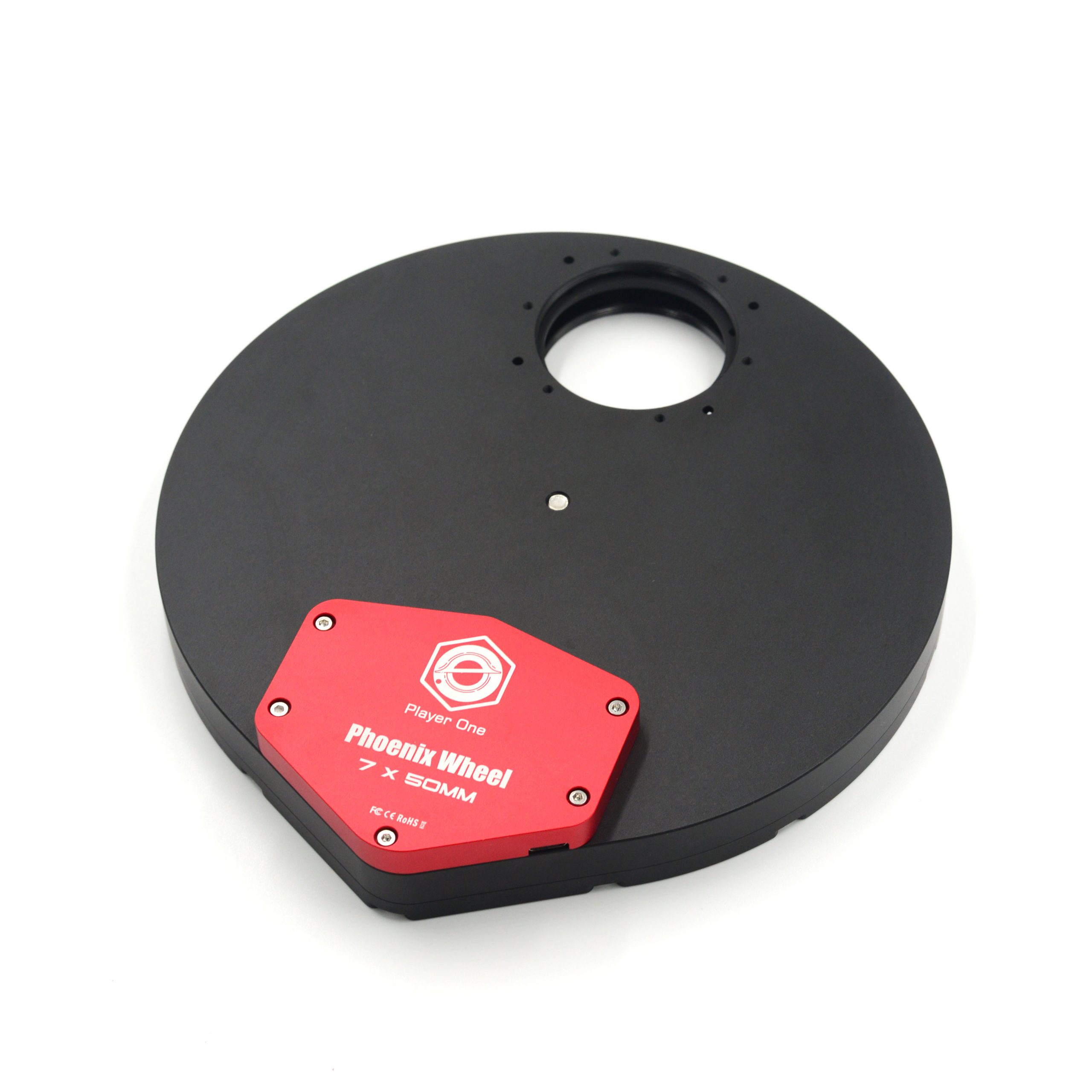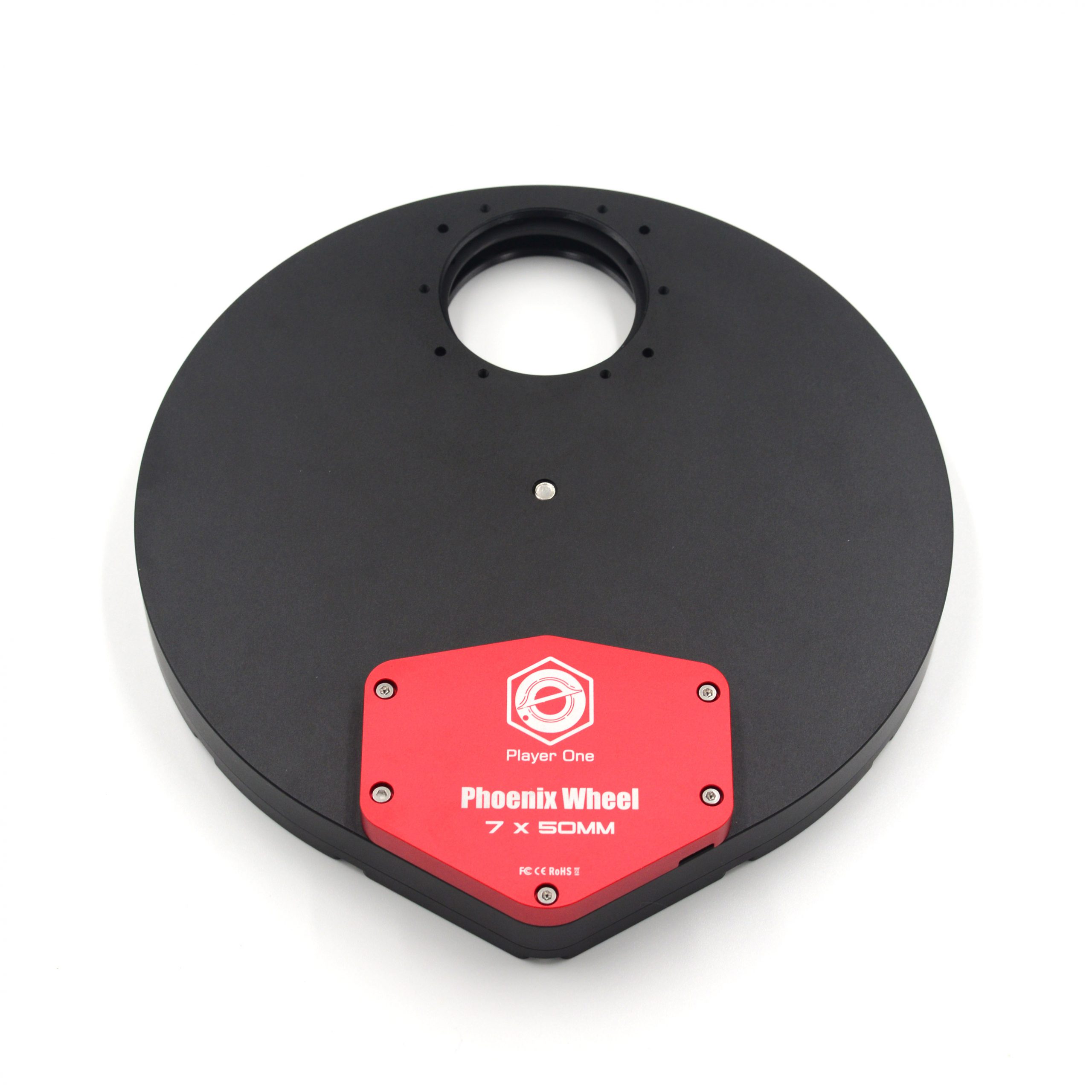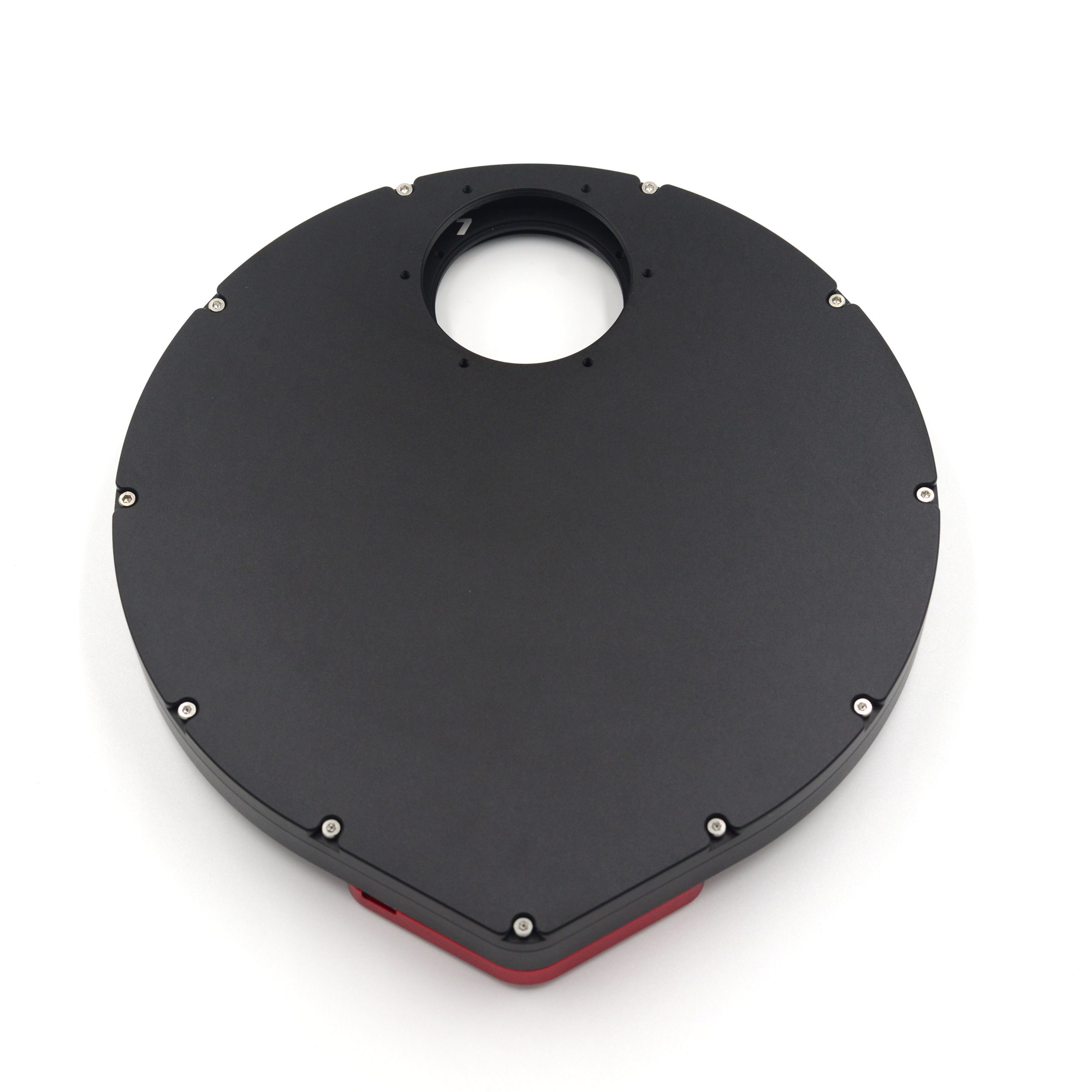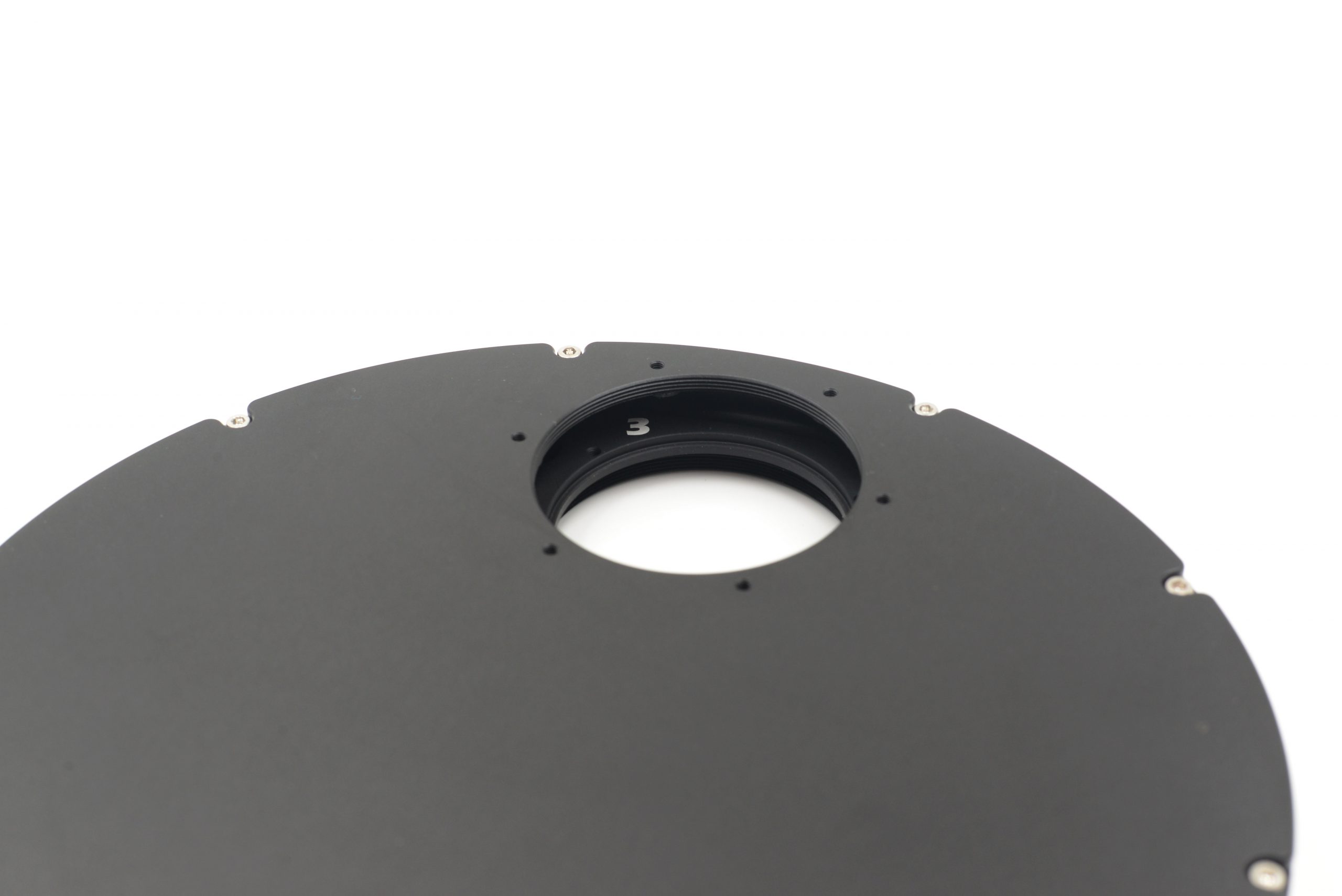 Hall Sensing Technology
Traditional infrared sensor scanning positioning hole to locate position, this way positioning accuracy depends on the size of the positioning hole, the smaller the hole, the higher the accuracy, but the diameter of the hole must have at least 1mm diameter, otherwise it is difficult to manufacture.  But if use magnet on filter plate, Hall sensor will detect the centre of the magnet, the positioning accuracy is better than infrared sensor.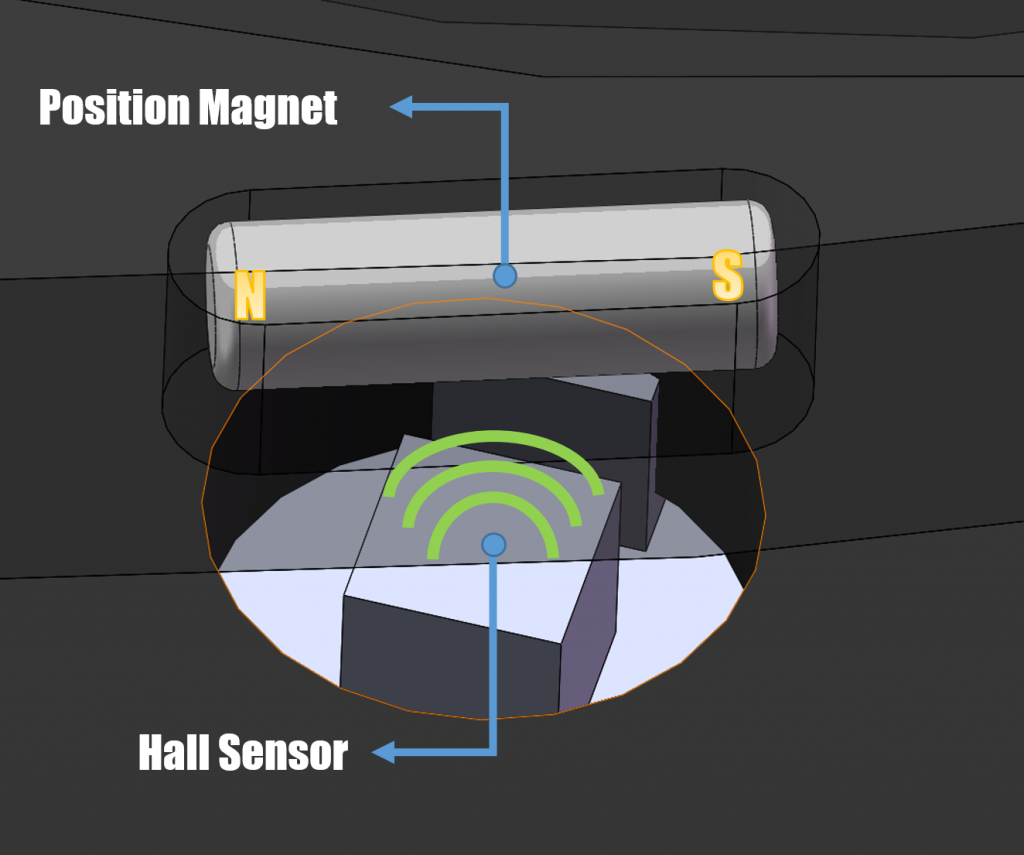 Hybrid stepping motor
This super thin hybrid stepping motor can provide very smooth rotation, almost no vibration when change the filter position.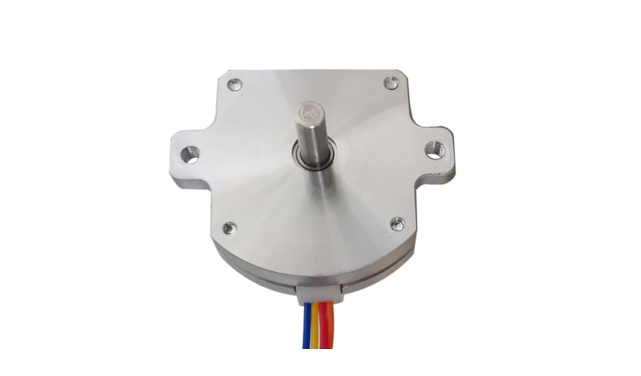 Type-C data port
Using USB Type-C port can reduce the thickness of red piece.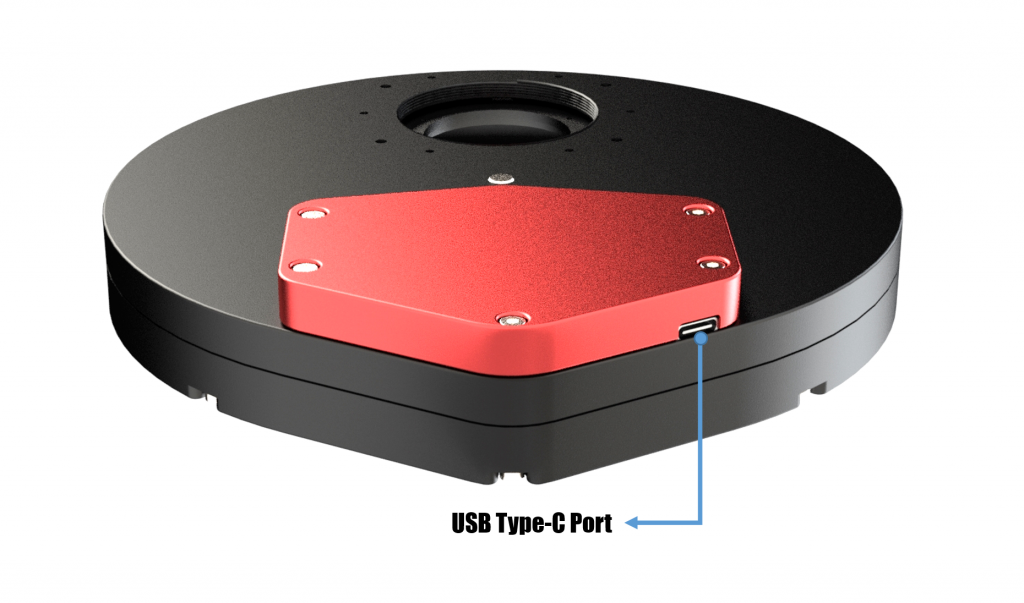 Support filters
Filter Positions of Phoenix Wheel 7x50mm support 50mm unmounted filter. Clear path diameter is 49mm which is bigger than 7×2″ wheel, can give less vigneting when using full-frame cameras.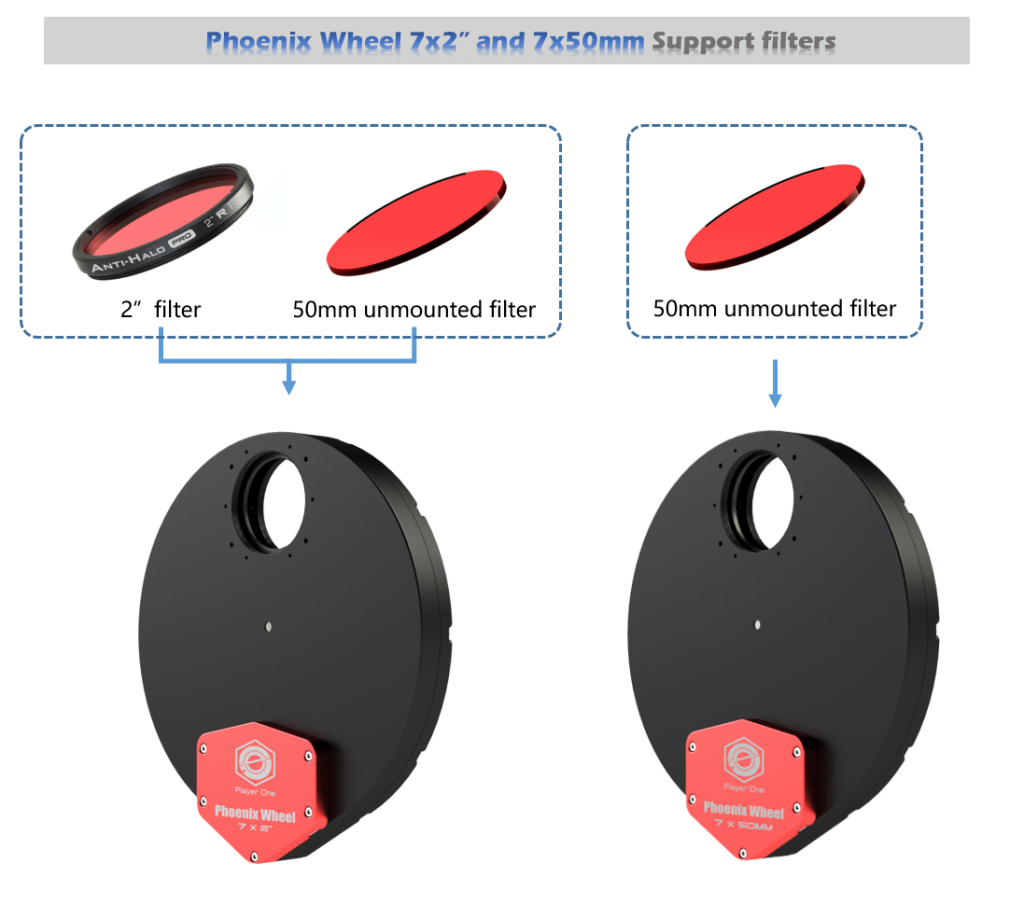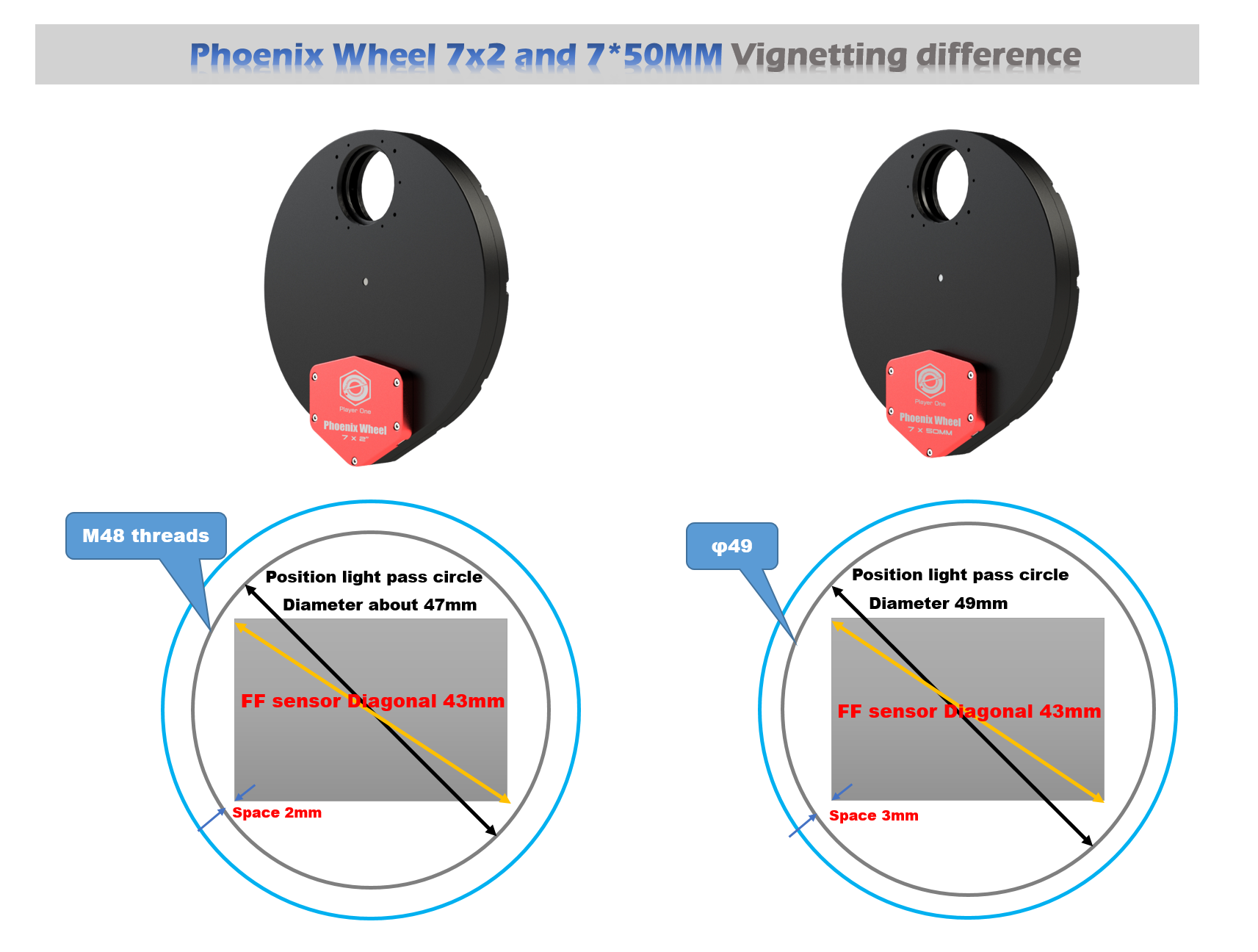 Mechanical Drawing
Package List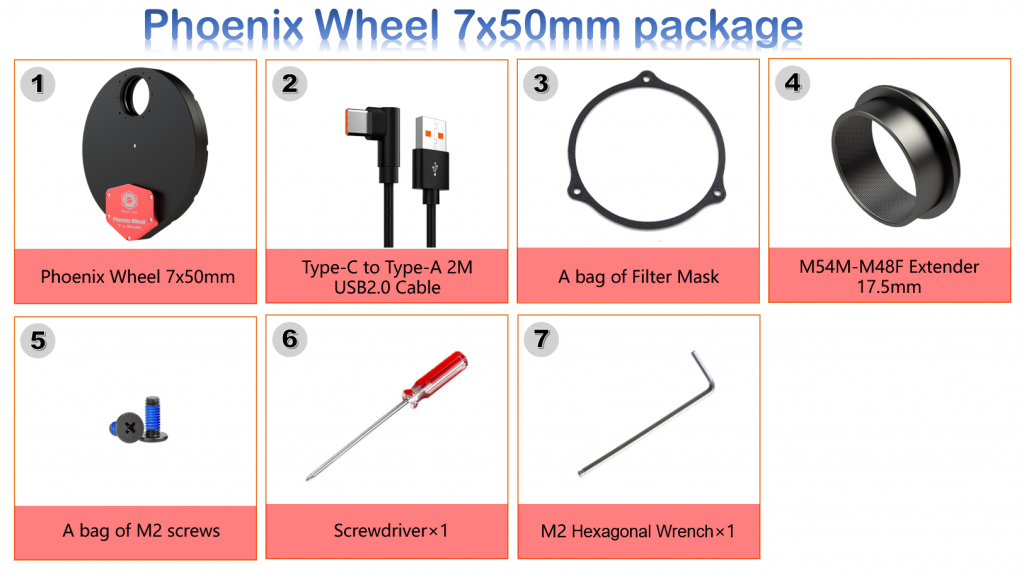 Share
View full details