Retevis
SKU:EU-A9267B-C9034A
Regular price
Sale price
$52.00
Unit price
per
Sale
Sold out
Retevis RA79 ham radio supports multi-band receiving, making communication easier. AM aviation receiving meets the individual needs of ham radio operators. Multi-band receiving supports AM, 2m and 70cm frequencies receiving. Easy pairing allows you to pair with different walkie talkies. It is convenient for ham radio operators to use in outdoor activities.

ble September 1st 2023
AM Aviation Receiving
AM modulation enables you to easily receive air frequency band. It is convenient for activating all-band scan from range of 108-136MHz.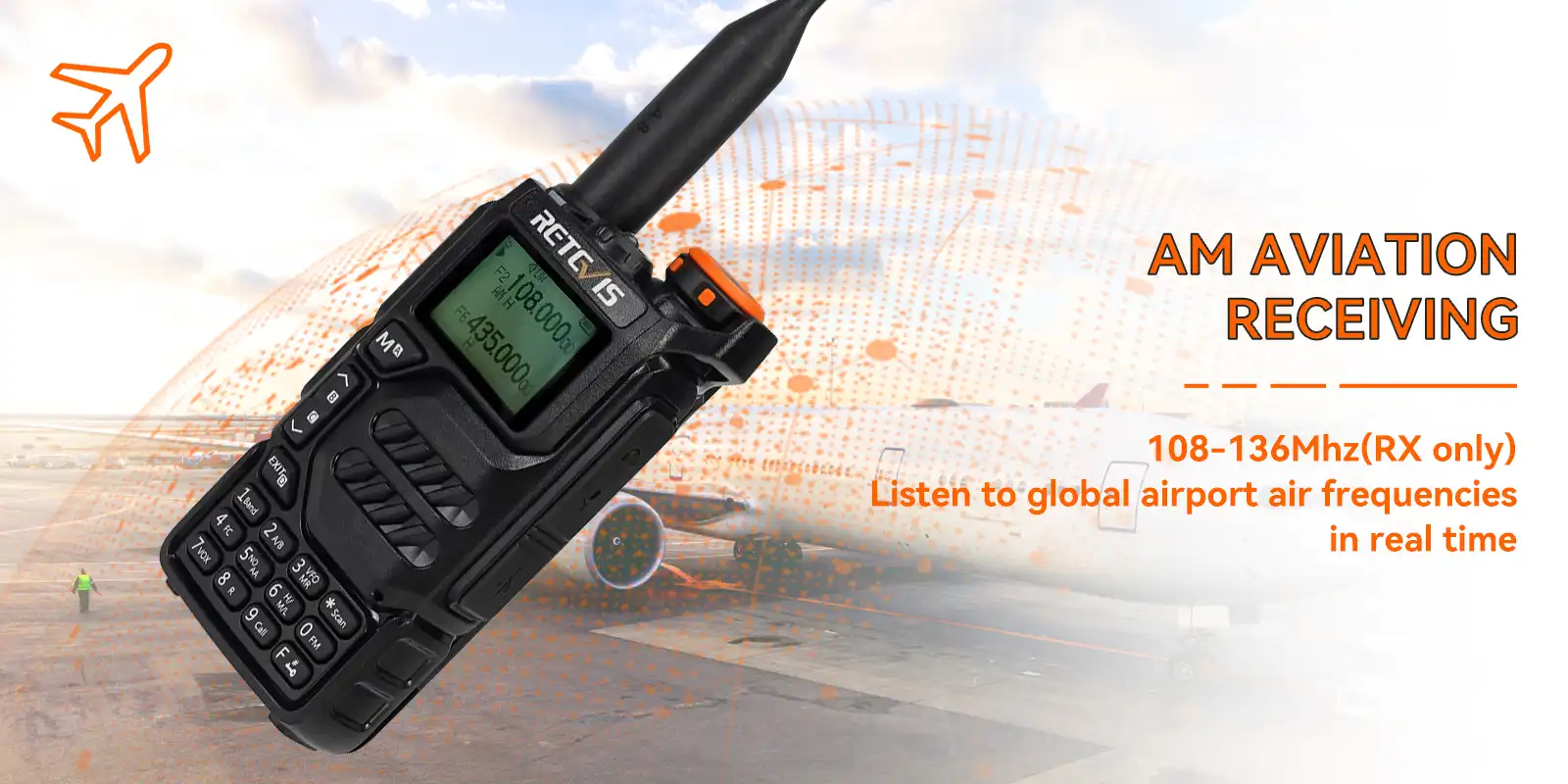 Multi-Band Receiving
Walkie talkie supports all-band receiving from 50-600MHz, offering you multiple choices to meet your receiving needs.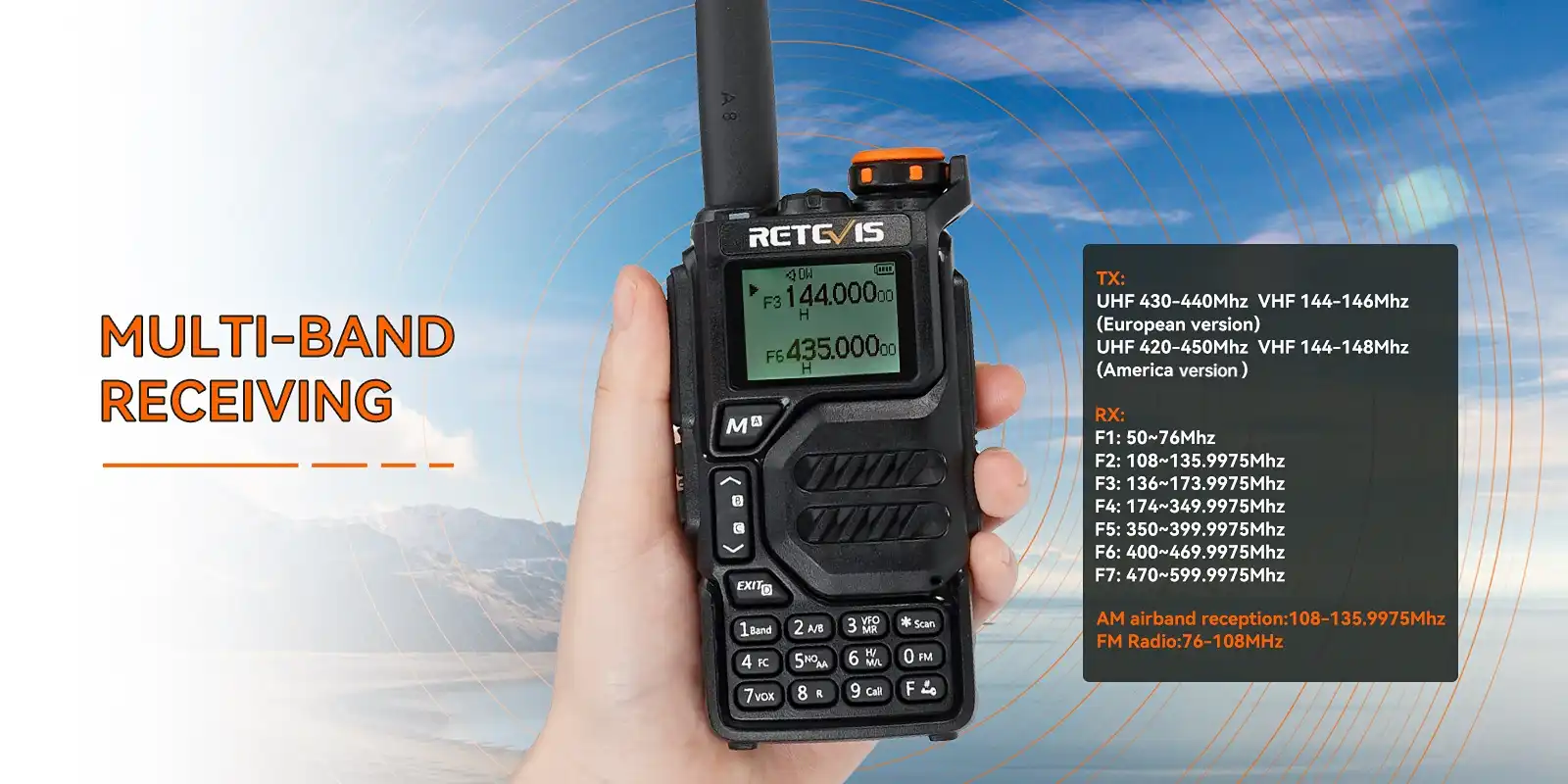 Easy Pairing
It is convenient for detecting frequencies and CTCSS/DCS of different walkie talkies. If ham radio receives the signal, frequency and CTCSS/DCS will display on the display. You can press the menu key to save them on a specific channel.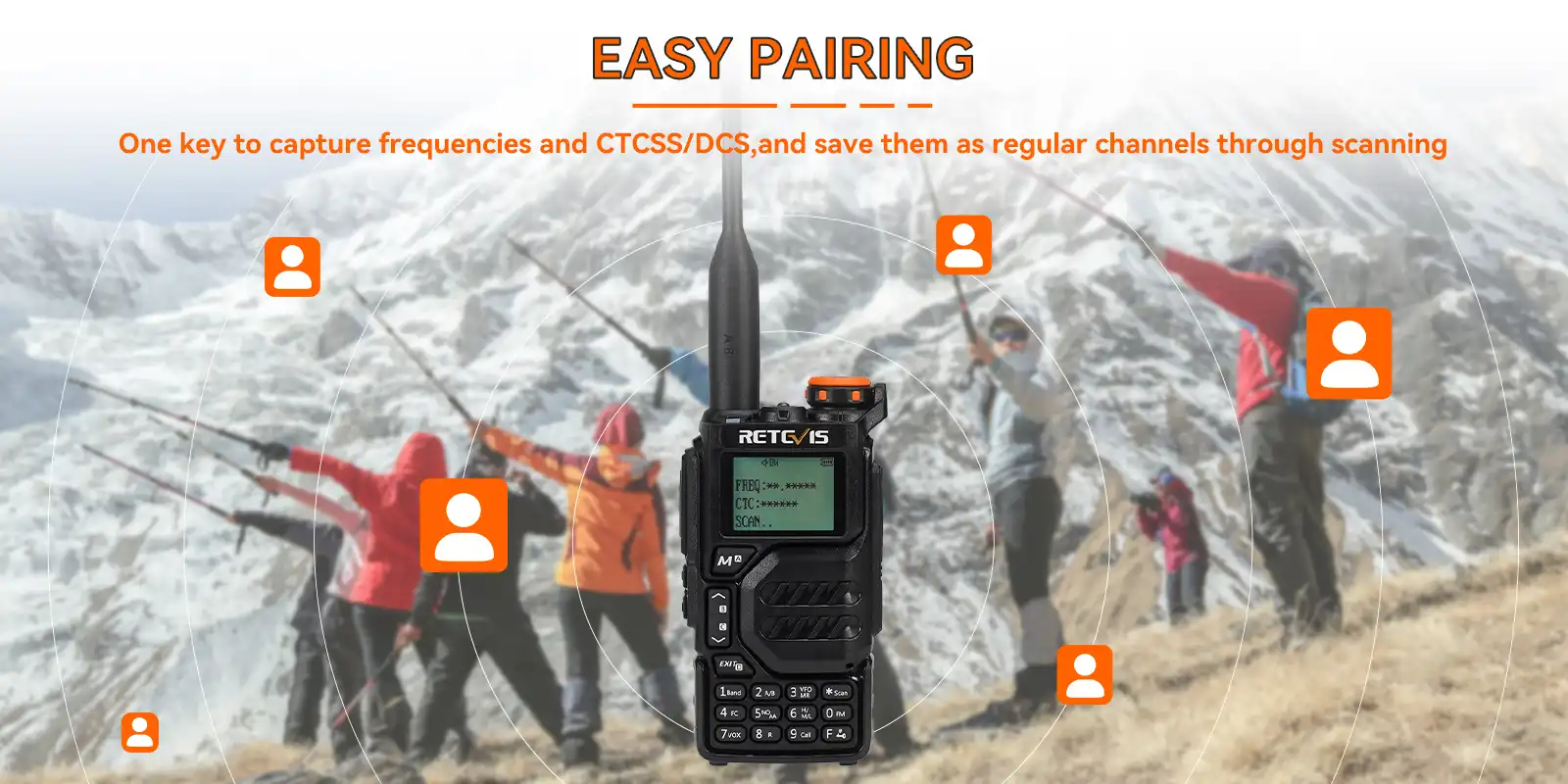 Pair All Channels
Pair all channels function enables you to fast pair all channels of the same model walkie talkies, helping achieve fast communication between team members.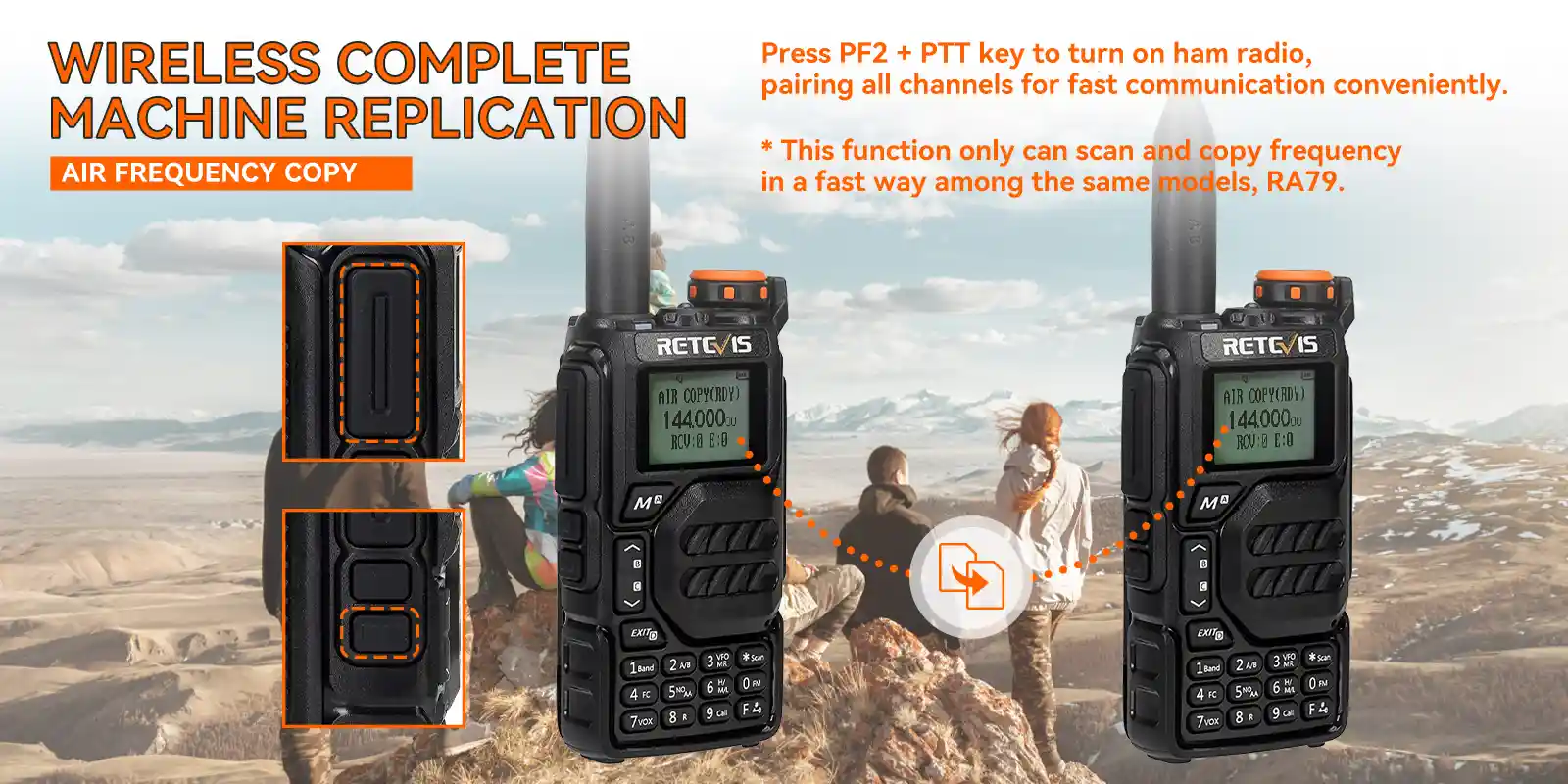 Programmable VFO
The ham radio is equipped with VFO function, allowing you to edit frequencies and CTCSS/DCS manually. Moreover, you can save the needed frequencies and CTCSS/DCS as regular channels.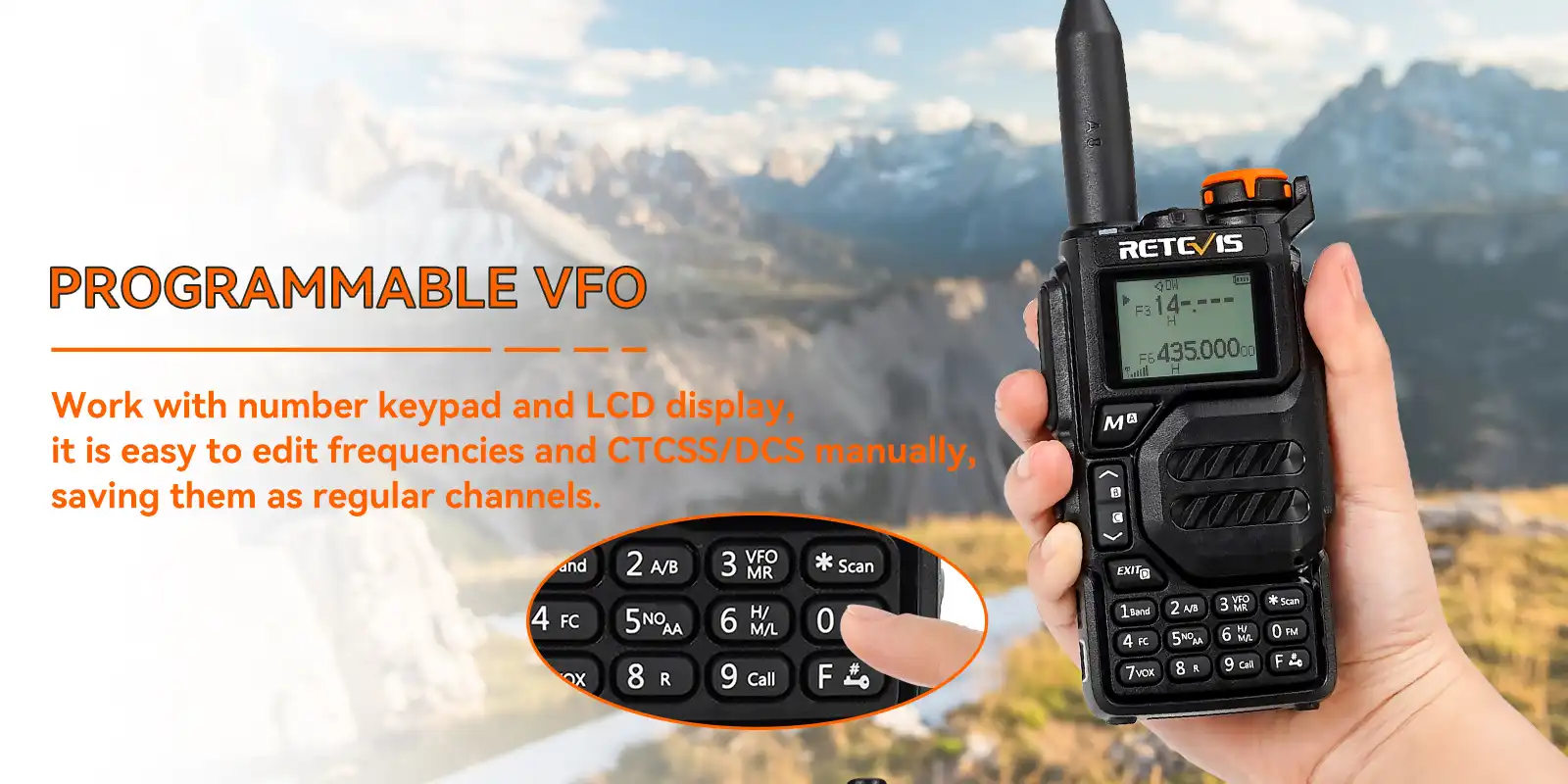 Emergency Alarm
Remote and local alarm help you ask your partners for help in the event of an emergency during an outdoor trip or adventure.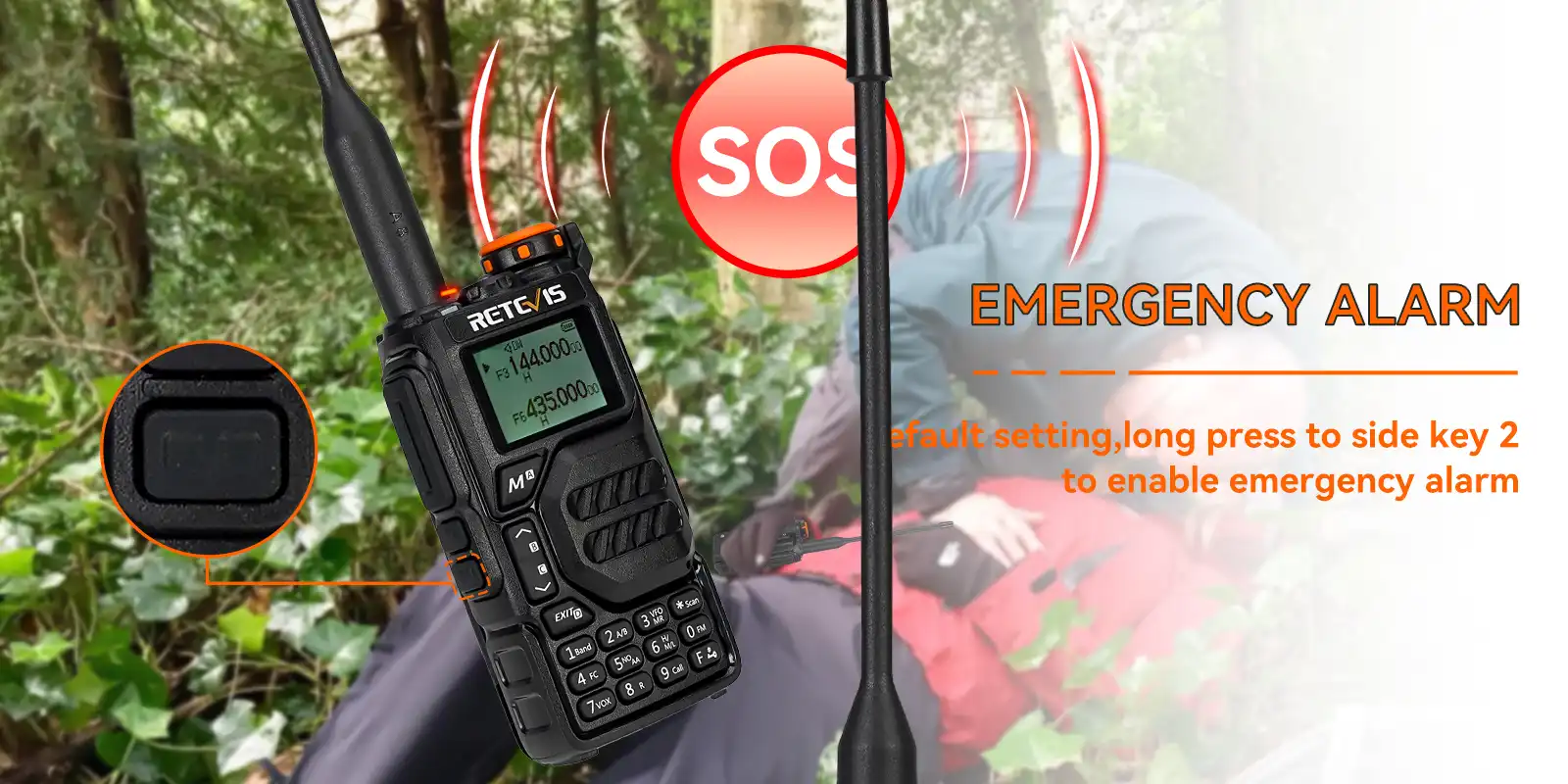 LCD Screen
LCD Screen is convenient for learning about the current working status of walkie talkie anytime and anywhere.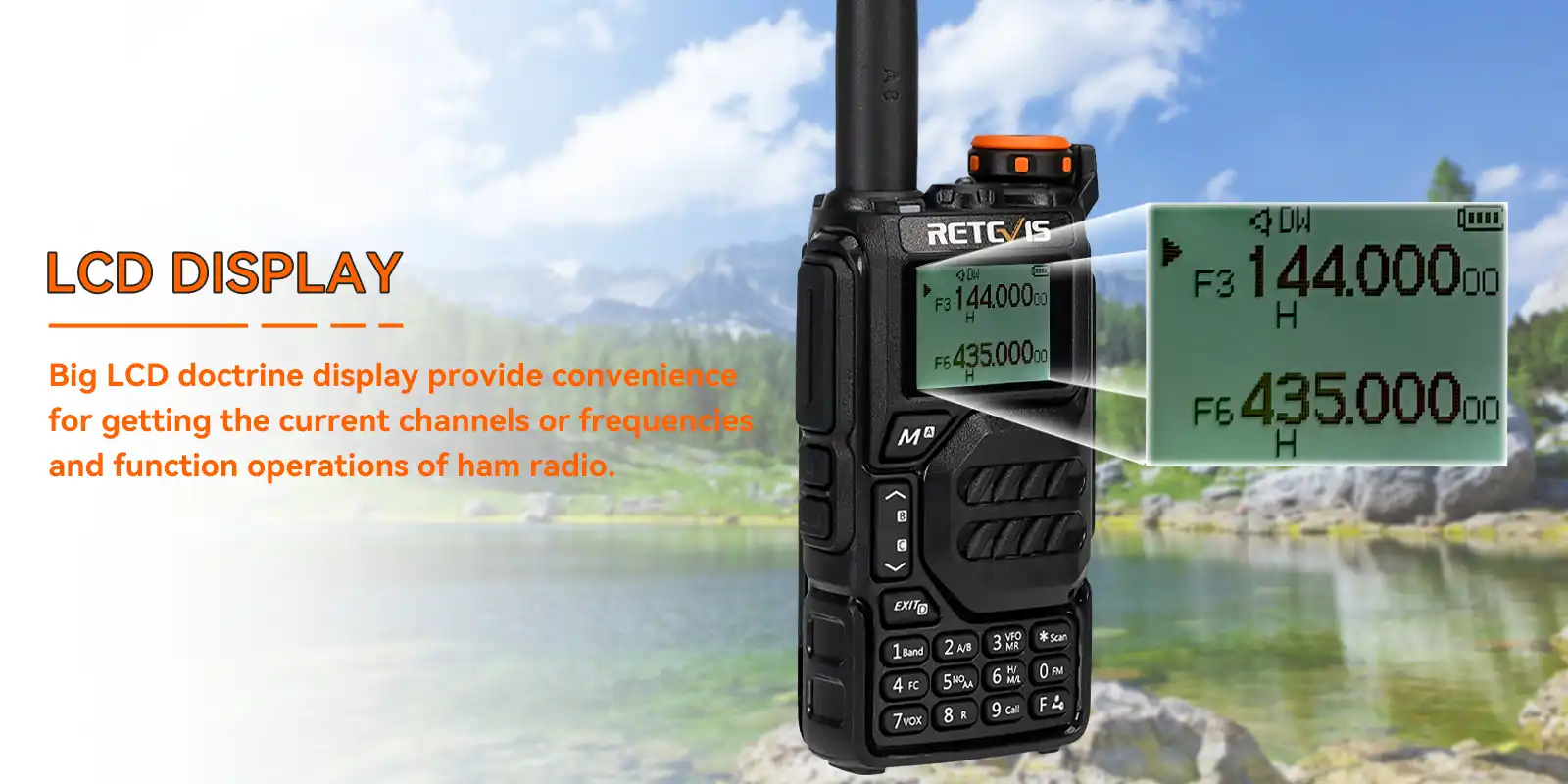 USB-C/Type-C Charging
A standard Type-C charging connector (charging cable not included) and a desktop charger are convenient for recharging your walkie talkie anytime when you are outdoors.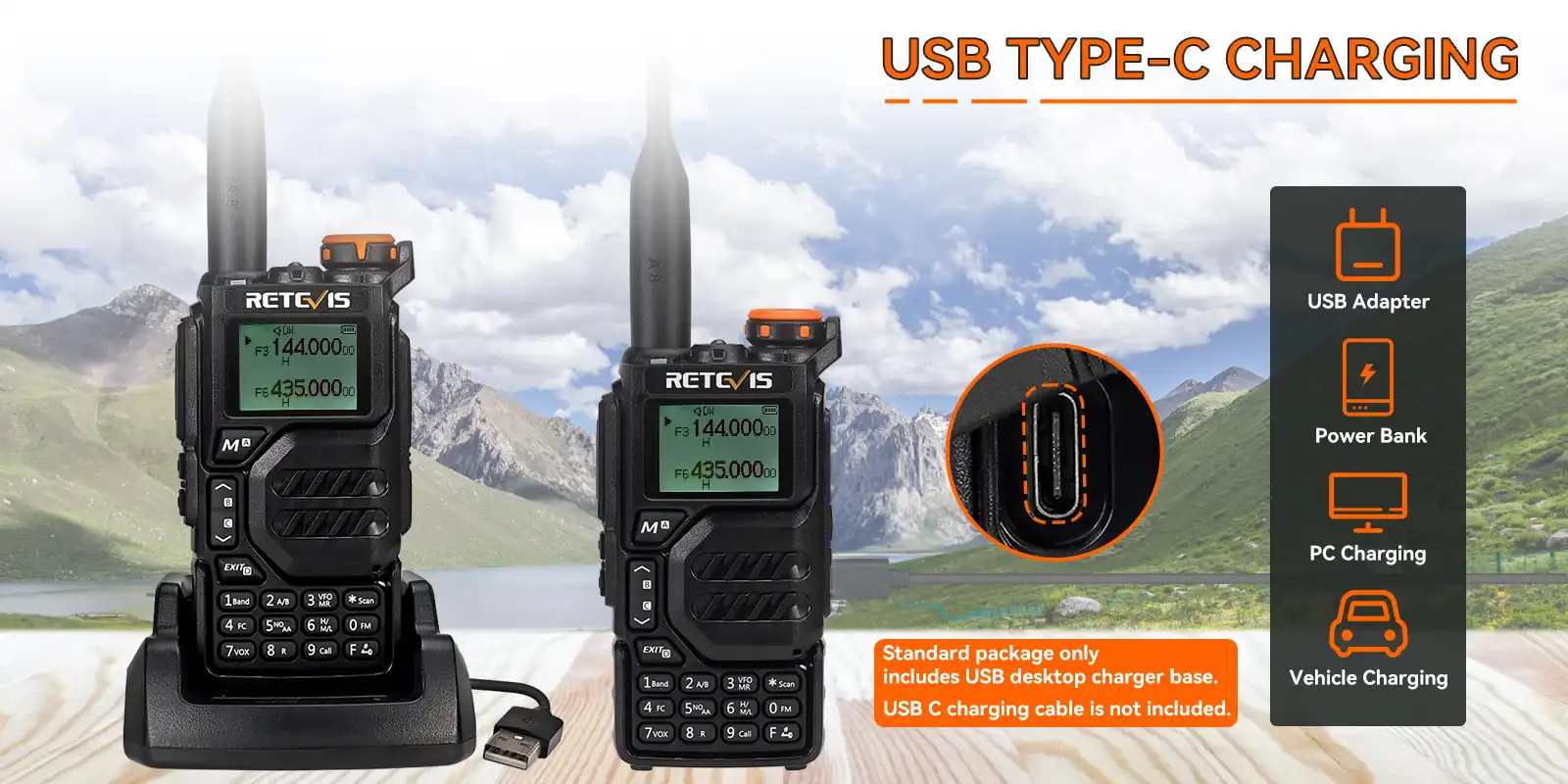 1400mAh Rechargeable Battery
The ham radio features a 1400mAh rechargeable battery, which has a long service life to use for a long time.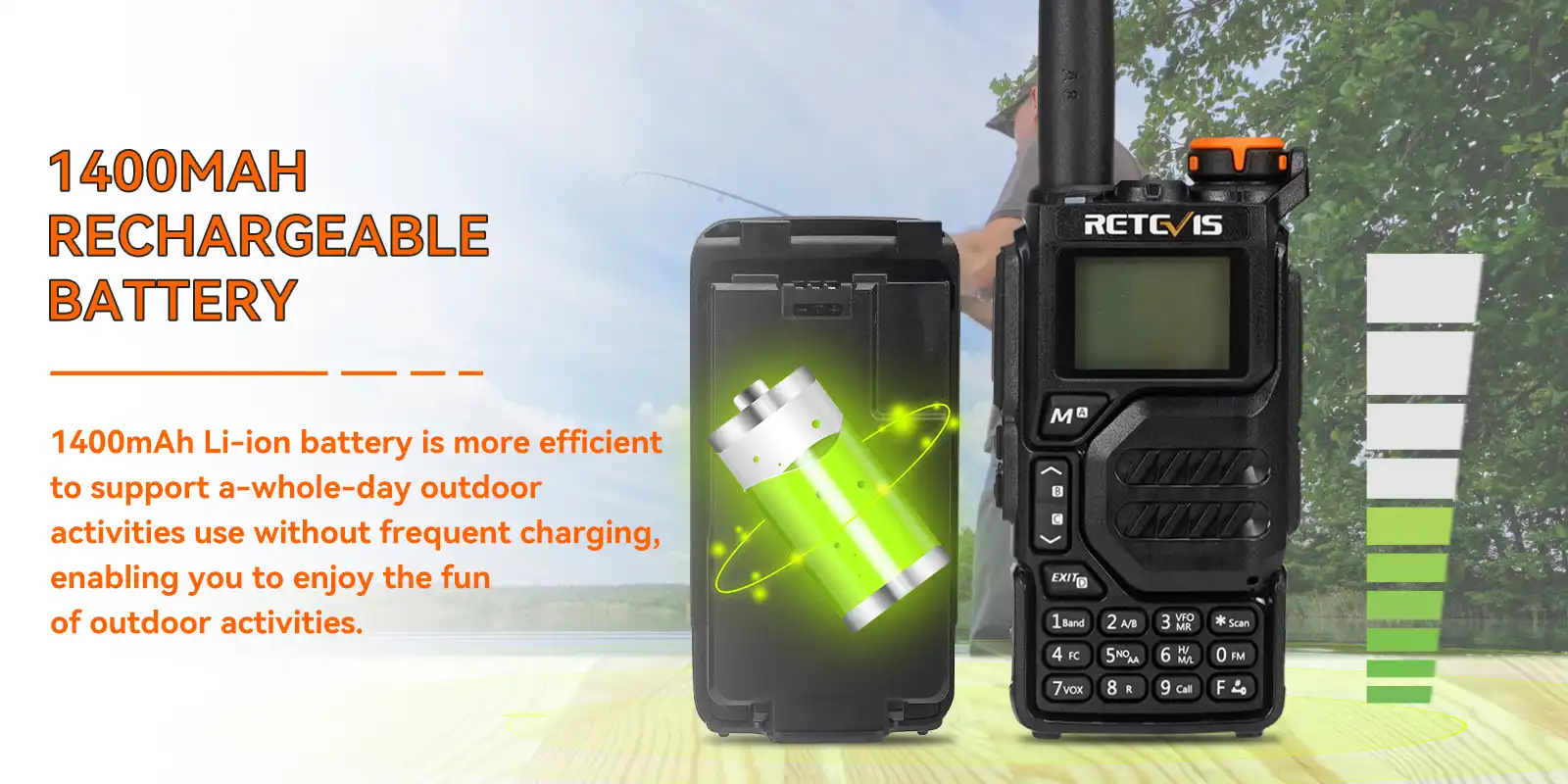 Built-in Flashlight
The built-in powerful flashlight allows you to use the ham radio even in very dark conditions at night.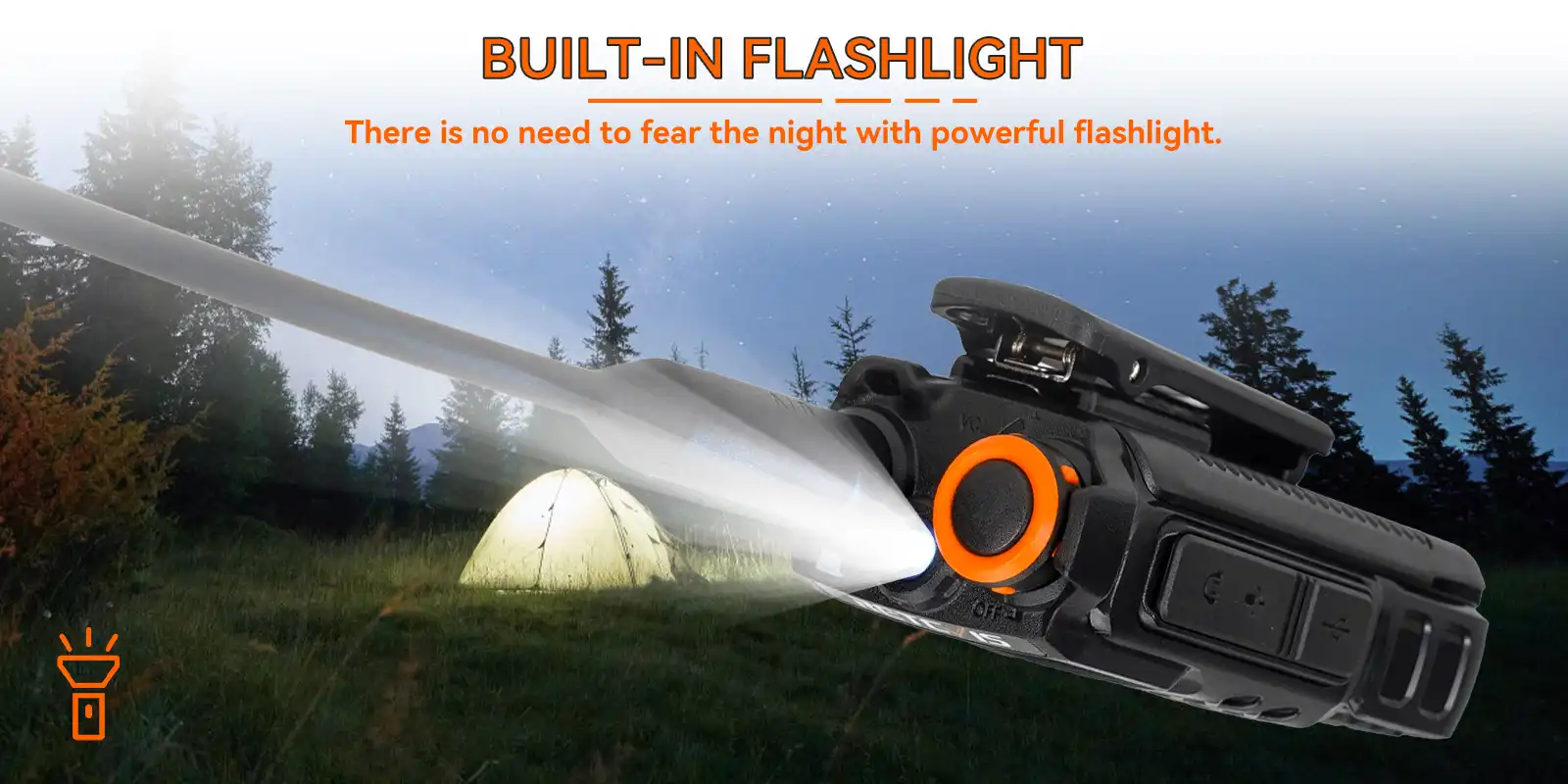 Long Communication Range
5W high power makes long-distance communication more convenient. Dual band transmitting frequencies are suitable for cities and counties.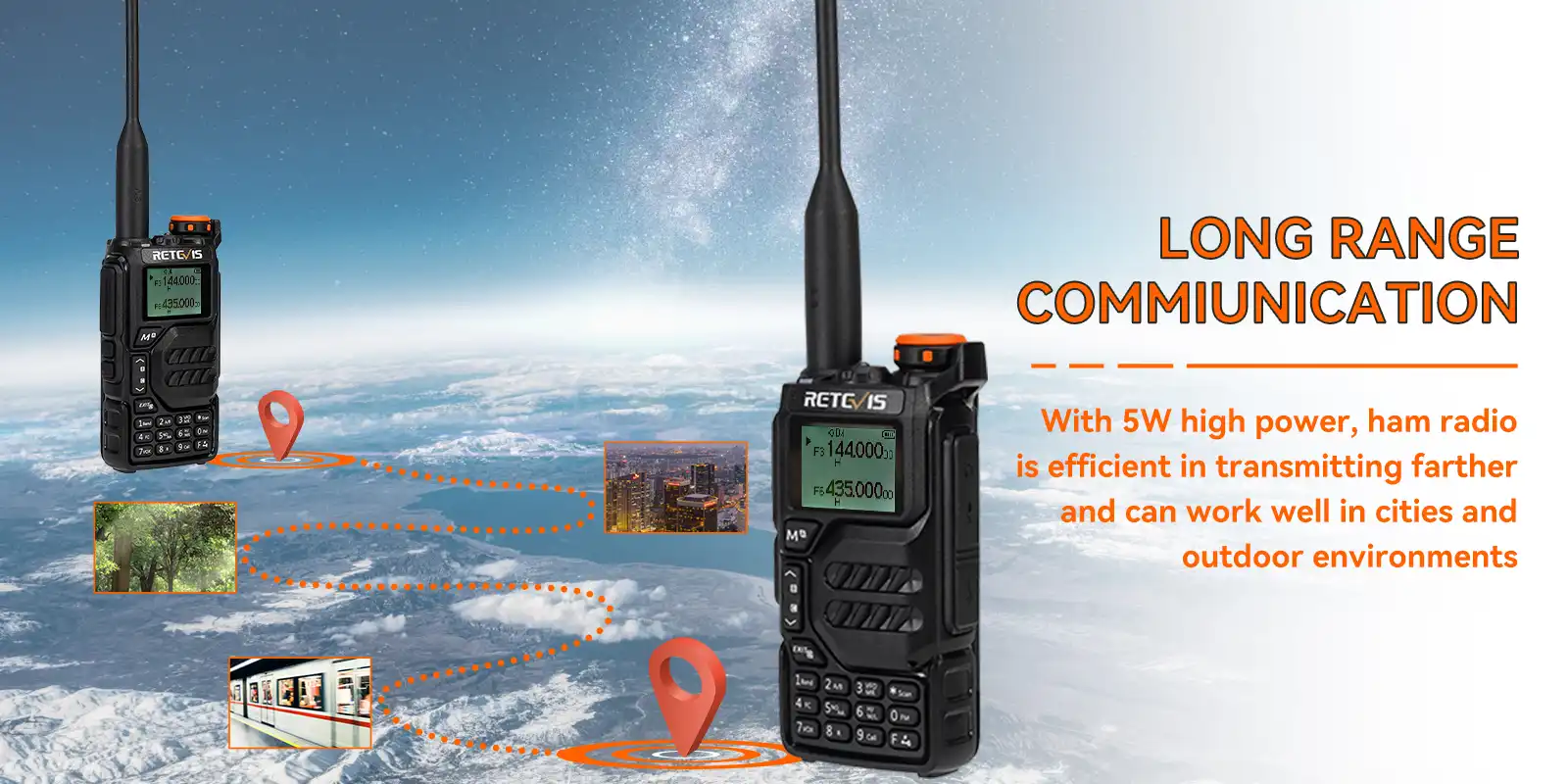 Various Applications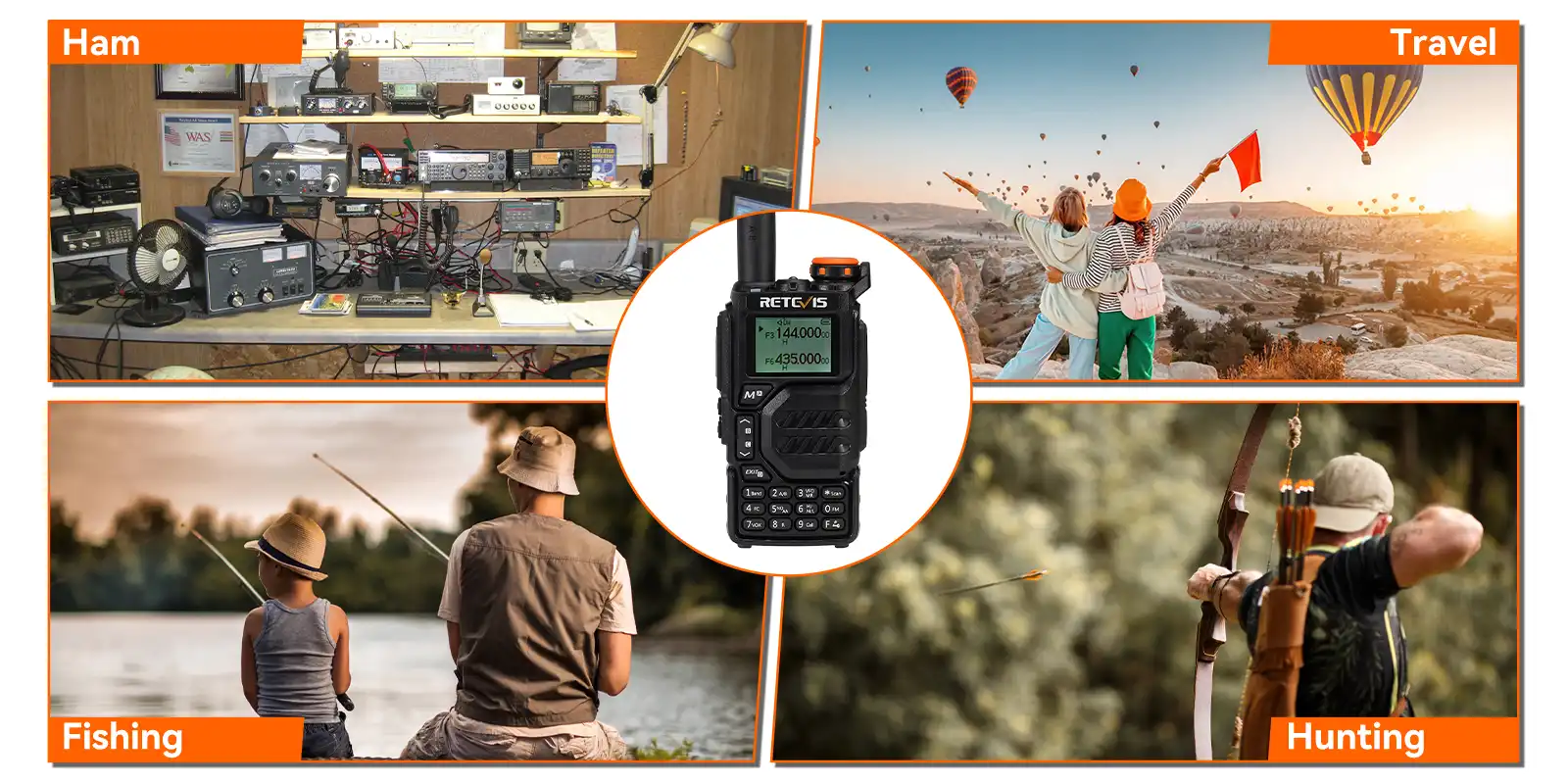 Familiar with the Radio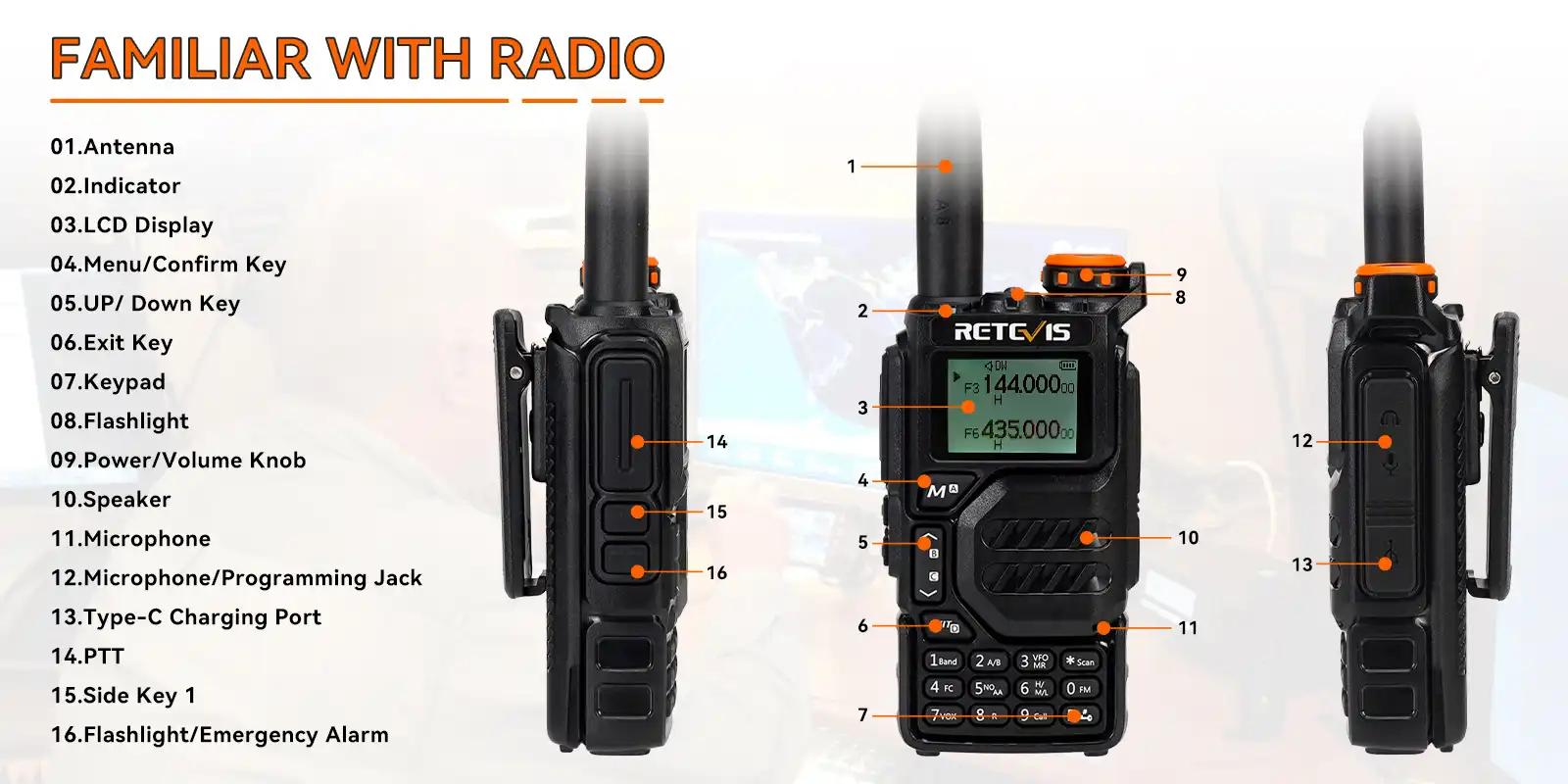 Specifications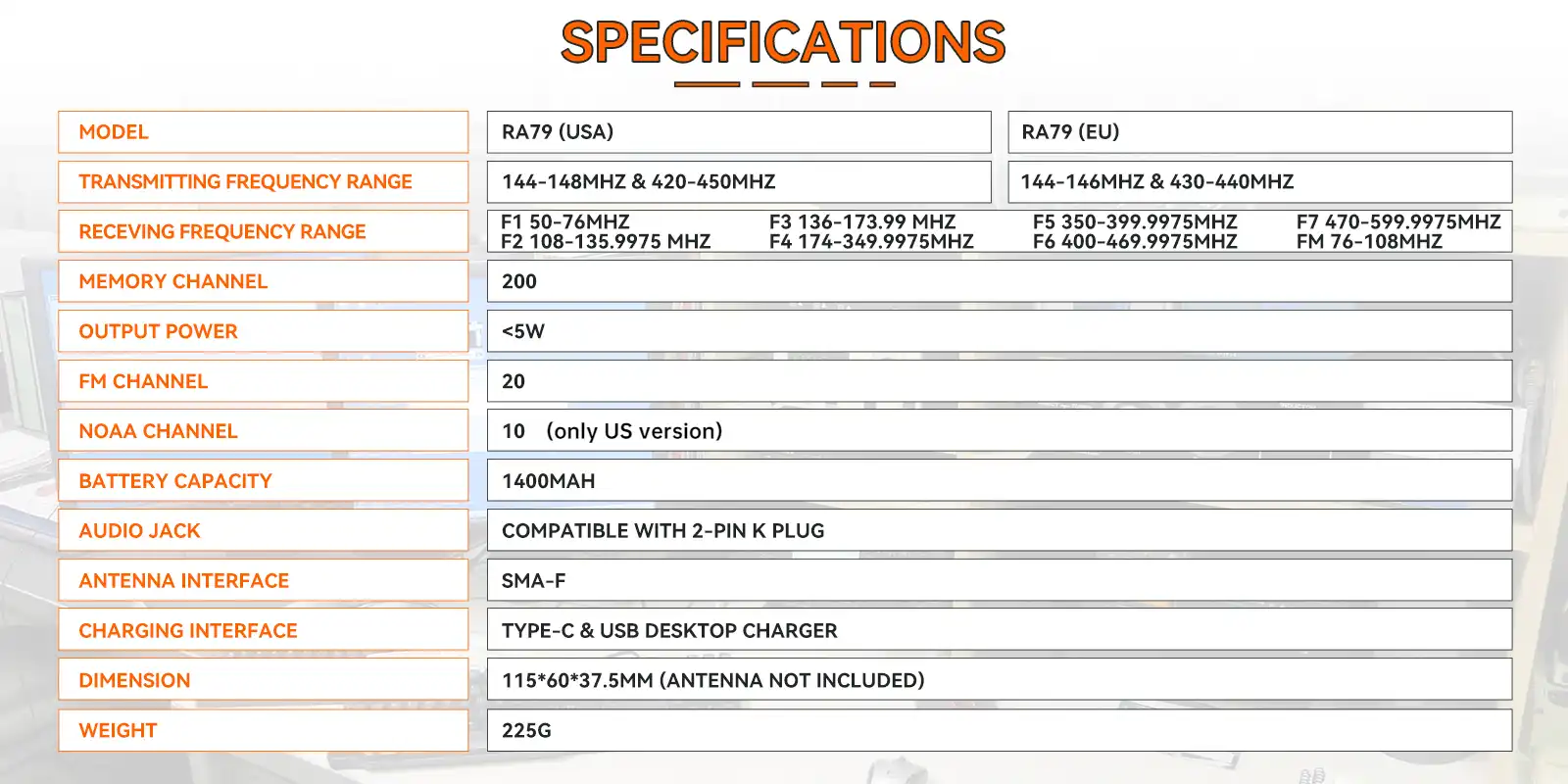 1 x RA79 Ham Radio

1 x USB Desktop Charger

1 x 1400mAh Battery

1 x User Manual

1 x Belt Clip

1 x Antenna

1 x Adapter

1 x Lanyard
R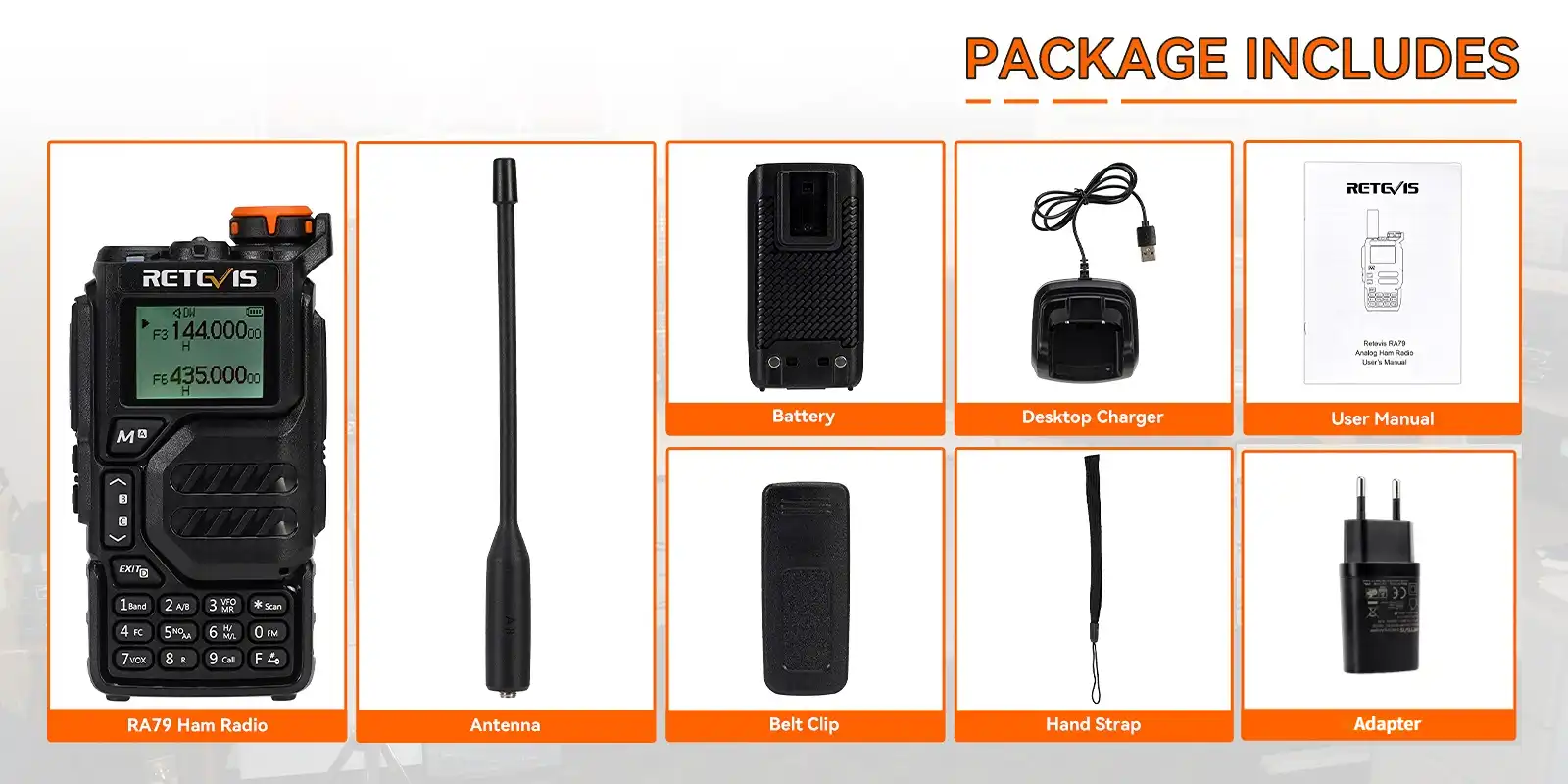 Share
View full details