Retekess
SKU:F9441A-F9441BX10
Regular price
Sale price
$3,473.00
Unit price
per
Sale
Sold out
Retekess Wireless Conference Voting System Support 24 Channels 1 T146 Main Control Base Station and 10 T147 Wireless Voting Devices.
Retekess Voting system Device 
Long transmission distance; top 150m; wireless conference voting system adopts computer communication; RJ45 network communication port at the side; easy set up; just need to connect computer and base station or connect them by network switcher
More stable signal; support maximum 24 channels; automatic frequency detect function to select interference free communication channel; and the base station has signal indicator; the signal mean more stronger and better when more indicator light up
More functions; 4 keys for the voting devices for sign in;approve;abstain; opposition; and it has other functional characteristics like vote; election; discuss;score; so it can meet varied needs of conference or meetings voting
Voting device LCD display; it adopts 96x64 dot matrix; and it can dynamically display ID number of unit; also it shows battery power; operation tips; voting countdown; easy to use
Long battery life; the voting device is powered by 3.7V 1020mAH lithium battery; and battery can be replaced; with dynamically display power function; the display can be automatically sleep for low battery power to ensure longer battery lifetime
Working principle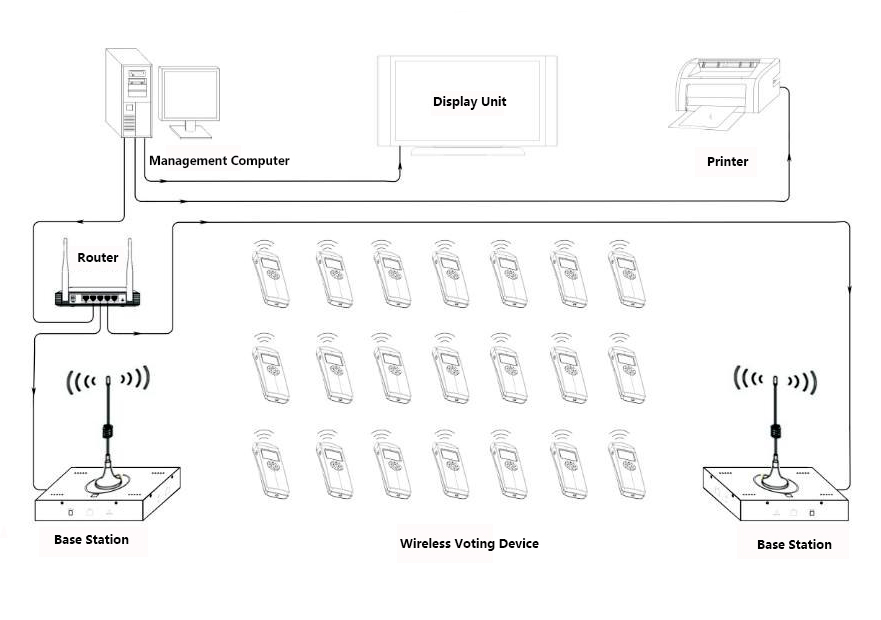 You need the software to work with the PC. Contact us about the software.
The system is a wireless digital conference voting system, which does not require complicated wiring, is easy to assemble, and is simple and convenient to use. The system adopts Windows Windows operating system and humanized human-computer interaction function; it detects the wireless signal of the venue before the meeting, selects the channel without interference to communicate, and ensures the stable operation of the system.
RJ45 Network Communication
Easy wiring; just need to connect the base station with network switcher; and the station use FSK; confidentiality agreements with multiple calibrations modulation; so the signal can be more clear

Long Working Distance
The maximum distance between the base station and voting device can be 150m; so it can work well at meetings or conference voting events

Signal Indicator
There are signal indicators for the base station; and the signal means stronger and better when more indicator lights up

Long Copper Antenna
Conference voting system use quality copper material antenna; the total length is 93.5cm together with the base station; so the signal can be more stable; less signal interference or statics

Functional Characteristic of Voting Device
It has special features like vote;election;discuss;score and supplement sign in; and 4 keys for sign in; approve; abstain;opposition; easy to use

Automatically Display Sleep Function
The display can enter sleep state when the battery level is low; so it can extend the battery life effectively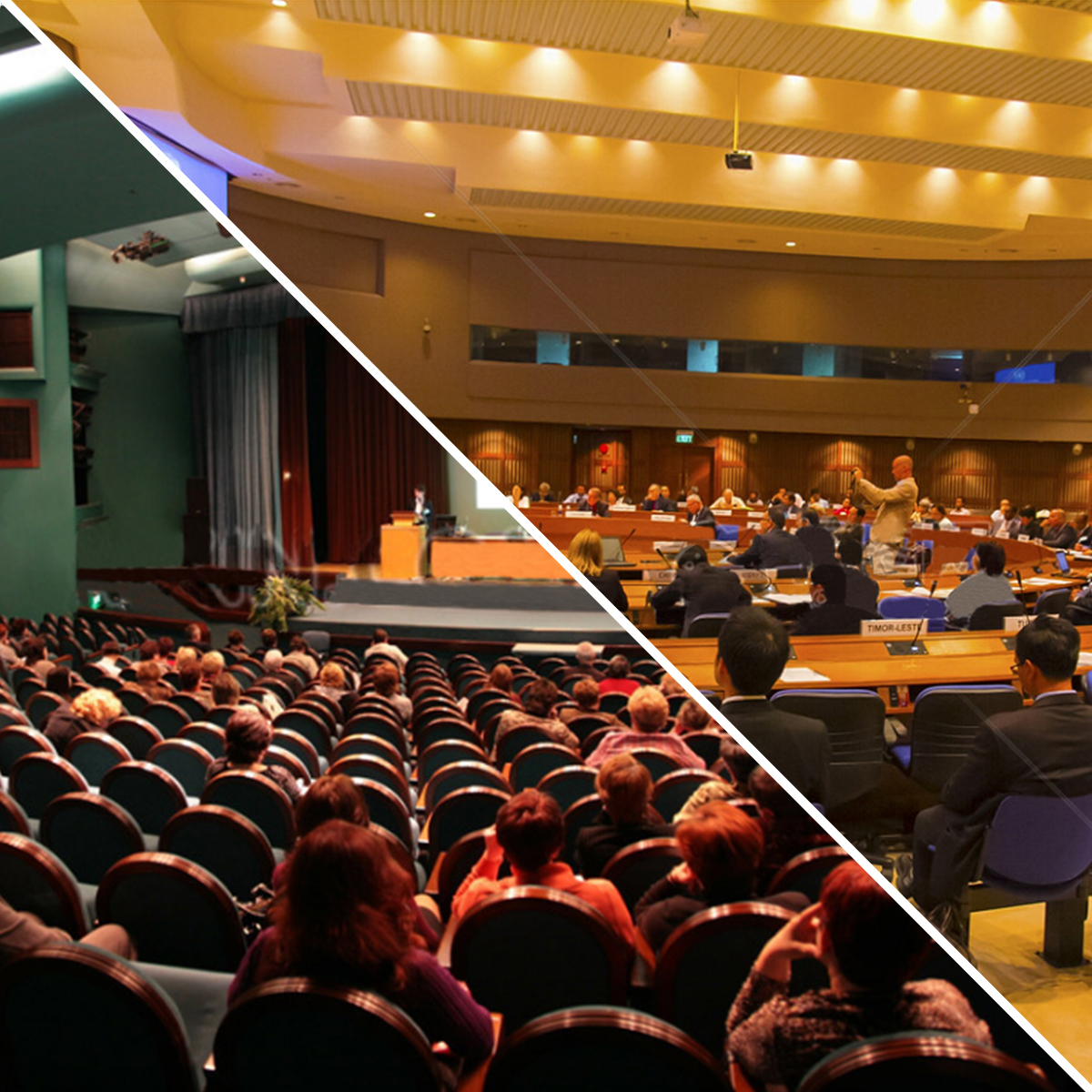 Share
View full details