Sharpstar
SKU:SHS-SCA260-V2
Regular price
Sale price
$5,606.00
Unit price
per
Sale
Sold out
SharpStar SCA260 Aspherical Cassegrain Telescope 260mm - Fast f/5 Optics
This is the version 2 that comes with some improvements (i.e. better focuser).
The serious amateur's large astro photo instrument for deepsky, at the edge of portability, this fast Cassegrain is recommended mainly for astro photography!
FOR FULL FRAME IMAGING!
This might be a good alternative to Schmidth-Cassegrain telescopes as it sits nicely somewhere between a f/10 SCT (like a Celkestron 11" Edge HD) and a 11" RASA, but for a very similar cost to an 11" Edge HD you got a much faster instrument at f/5. Additional bonuses are the cooling fans and the heavy duty rack and pinion focuser, not to mention the so important carbon fiber tube...
SharpStar SCA260 telescope features:
• 260MM f/5 Aspherical Cassegrain optical design with triplet field flattener
• Primary mirror material: PZ33 (sma as pyrex glass)
• Secondary mirror: spherical
• Image circle: 80mm
• Tube material: carbon fiber
• Outer diameter of tube: 280.5mm
• Tube length: 712mm
• Tube weight: 15kg
• Resolution: 0.46
• Focuser: 3.2 inch
• Visual limiting magnitude: 13.8
• Back focus: 75mm (calculated from the end of M48 thread)
The SharpStar SCA 260 is a beautifully designed unique optical intrument from Sharpstar!
Sharpstar-optics is excited to launch their newest telescope, an Aspherical Cassegrain OTA SCA260 with short focal ratio. The primary mirror is aspherical with a more complicated grinding task that is reflected in the price. Testing requirements are also more complex than traditional primary mirrors. Its carbon fiber tube is lightweight, durable and nice looking, and the use Pyrex-like materials provides a better controlled quality than traditional materials.
The primary and secondary mirrors are all made with enhanced aluminum coating, and the reflectivity is guaranteed to be above 95%. The secondary mirror has a new lever adjustment function that can be moved in a horizontal position. The 3-inch dedicated focuser ensures smooth operation without slipping when taking photos with heavy accessories.
All CNC aluminum parts and novel hollow handles can be connected to different accessories. The appearance and mechanical quality are of high standards. Its design is to meet the needs of today's demanding astronomer.
The optical path includes a triplet 3" field flattener, thus ensuring full-frame photography and vignetting control. The two M54×0.75 threads and M48×0.75 threads at the rear of the focuser can meet different needs and are convenient to connect to most commercially available imaging-terminals and help to achieve perfect focus.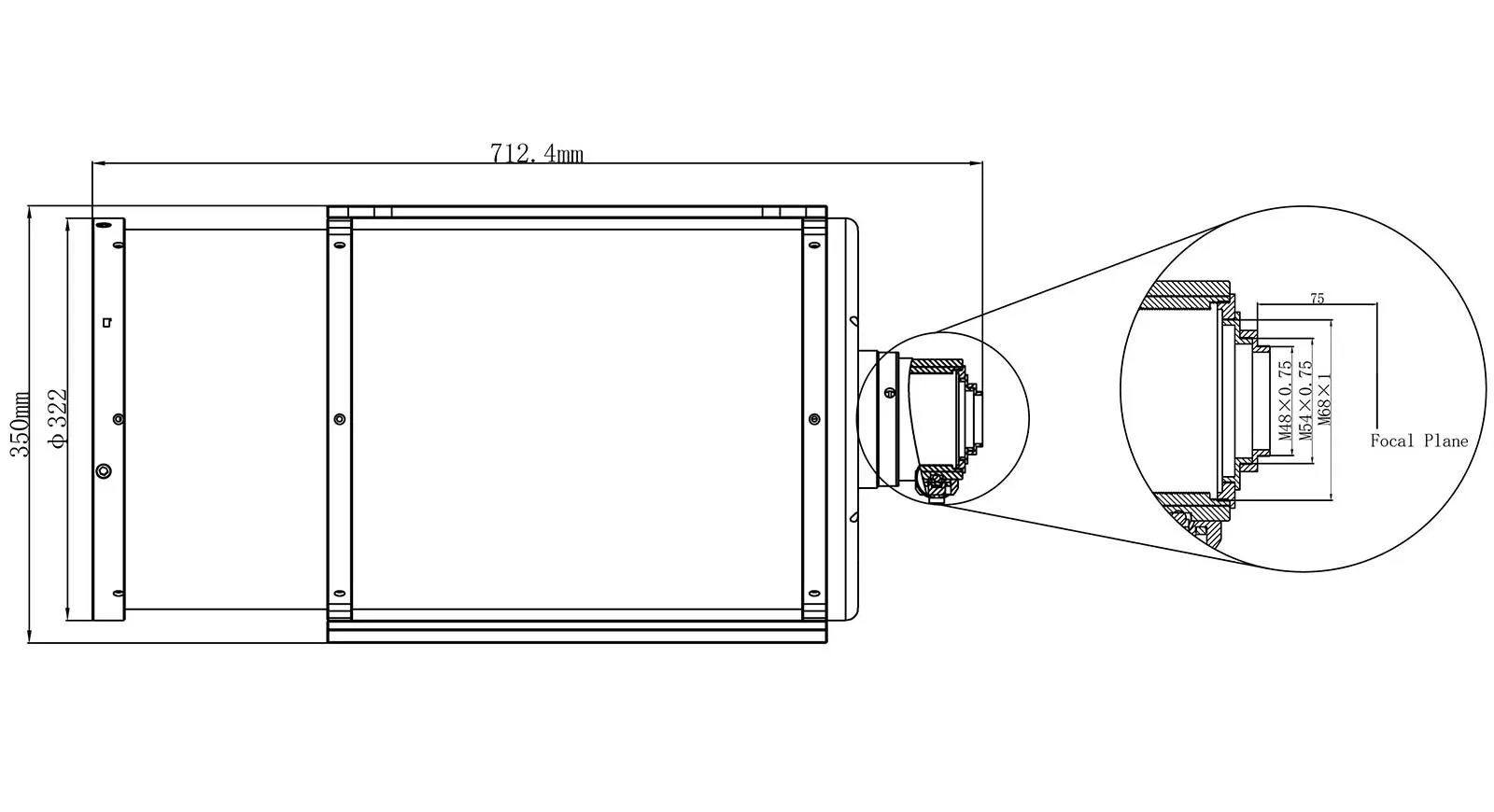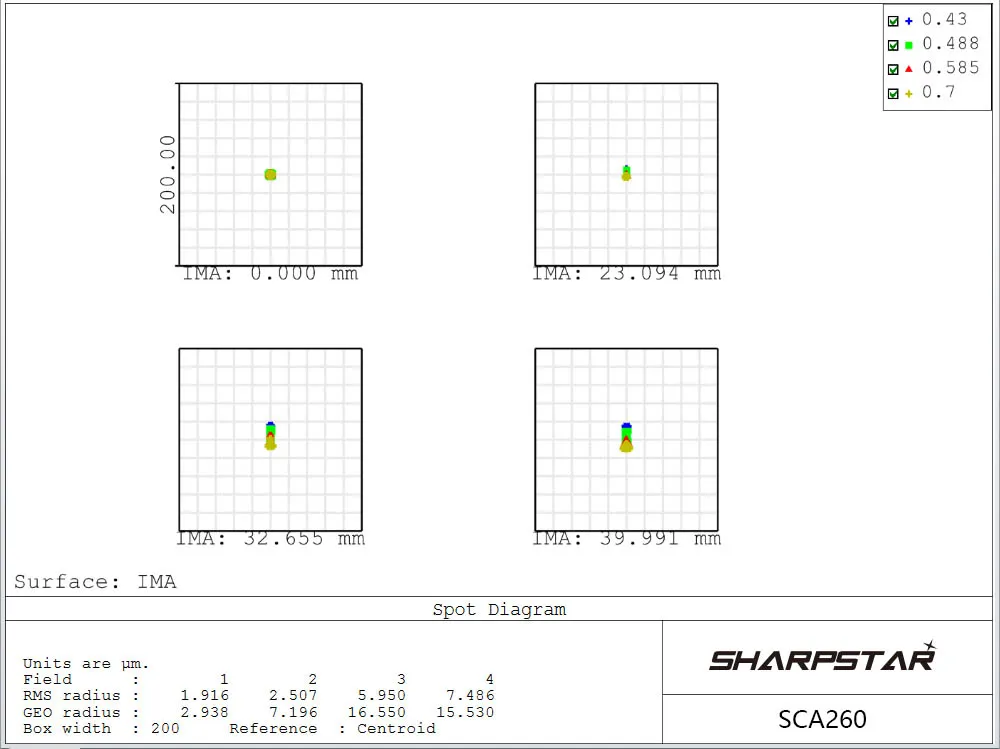 User contributions:
MELOTTE 15 – "THE HEART OF THE HEART NEBULA"
Subject:                              Melotte 15 – "The Heart of the Heart Nebula"

Imaging OTA:                     Sharpstar SCA260 – 1300mm, f/5.0

Imaging Camera:               ZWO ASI2600MM-PRO

Filters:                                 Antlia 2" Narrowband: Ha (3nm); Sii (3.5nm); Oiii (3.5nm)

Filter Wheel:                      ZWO 7 x 2"

Guide System:                    ZWO OAG-L with ZWO ASI174MM camera

Mount:                                Skywatcher EQ6-R

Capture Details:                 Ha: 30 x 300s; Sii: 26 x 300s; Oiii: 26 x 300s

Integration time: 6h40'

Bortle 4 over 4 nights
Courtesy of Alistair Scobie
(Please note, below is a 900px wide version, but if you click on it, you will see a 1600px wide version. The original was even larger, but we had to reduce it to 1600pixels width as that's the max our shopping cart system allows...)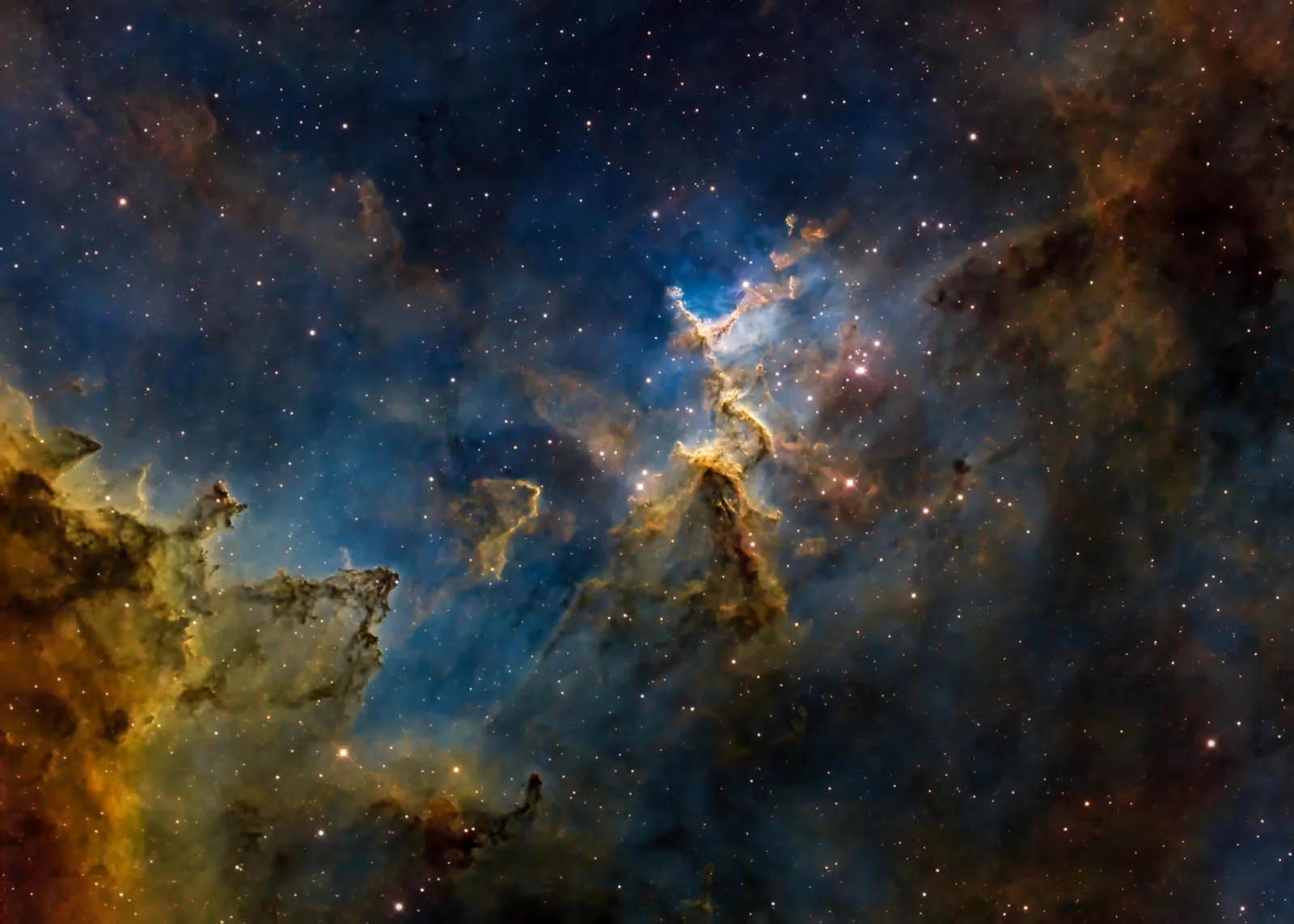 Share
View full details